ROSWELL, Ga. — The Rotary Club of Alpharetta recently presented North Fulton Community Charities a $15,000 check. 
The $15,000 donation will help NFCC expand its services dedicated to helping build self-sufficiency and prevent homelessness and hunger by providing emergency assistance and enrichment programs.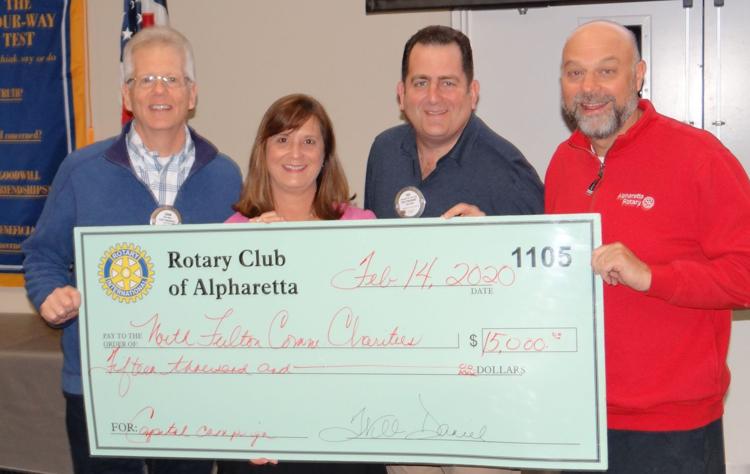 The Rotary Club of Alpharetta has been a long-time supporter of NFCC. The club regularly volunteers to pick up food for the food pantry from a local market in addition to supporting the Back to School and Holiday programs. 
Alpharetta Rotarians John Hipes of Hipes & Belle Isle Law Group and Ted Schwartz of Joel & Granot Commercial Real Estate both currently serve on the NFCC Board of Directors.