JOHNS CREEK, Ga. — While the eyes of the nation were on south Atlanta for a Democratic presidential primary debate, miles to the north, in a locally owned restaurant Johns Creek was having a debate of its own.
There was no grandstanding for the cameras or celebrity pundit moderators, just City Council candidates having cordial conversations about what they'd like the future of their city to look like.
In the general election earlier this month, no candidate secured a majority of votes, sending the top two candidates from each of the three races into a runoff. In just a few weeks, the Secretary of State Ambassadors, a subgroup of Student Leadership Johns Creek, pulled together a second debate.
The students asked the candidates questions about local issues, including a potential city center, support for the arts, cyberbullying and traffic, Nov. 20 at Sankranti Restaurant.
For Post 2, the seat that will be vacated by Councilman Jay Lin at the end of the year, retired Police Major Brian Weaver received the most votes, 45.6 percent, while businessman Dilip Tunki finished second with 30.3 percent of the vote.
Tunki said if elected he would use his business experience to drive economic development, create a stronger sense of place in Johns Creek and reduce traffic congestion.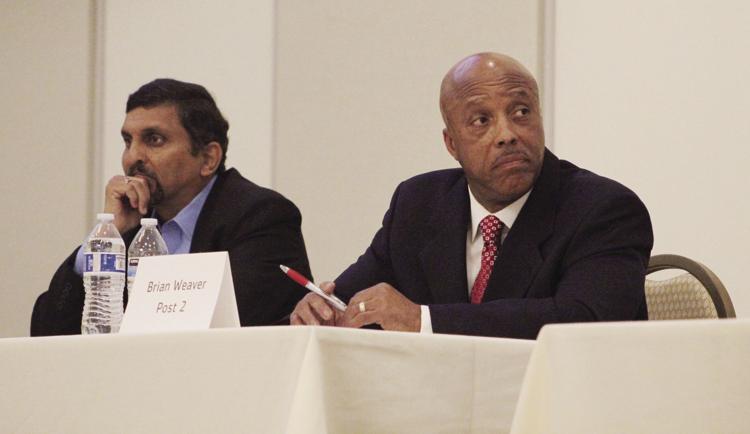 Brian Weaver leaned on his experience with the Johns Creek Police department and said his three areas of focus are public safety, quality of life and economic development.
A major theme throughout the evening was building a city center in Johns Creek. All the candidates generally said they supported a mixed-use development in Technology Park that includes City Hall, Linear Park and a performing arts venue, or Legacy Center.
Most of the candidates agreed that to achieve a financially viable center, it must include a residential component.
"A residential component is definitely necessary for a city center to be successful," Weaver said. "If you look at other city centers near us, Alpharetta or Peachtree Corners, they have a residential component."
He also noted that this wouldn't necessarily mean apartments but could mean townhomes, owner-occupied condos or age-restricted housing.
Tunki took a different view.
"The developers are saying it won't be feasible without a residential component," he said. "That's not going to be true, because once we have the Legacy Center and the park, there'll be a lot of foot traffic for the shops."
On a question about the city outsourcing its Public Works and Parks and Recreation departments, Tunki said it made sense when the city started, but now it would be more affordable to bring those jobs in-house. Weaver, on the other hand, said the contracted employees brought a depth of resources and expertise the city could not replicate on its own.
Weaver took a stronger stance on a question about cyberbullying, which current City Council members have said is a rampant problem in the city's political discourse. While Tunki said the best they could do is to try to educate people, Weaver said in certain instances prosecuting digital harassers may be appropriate.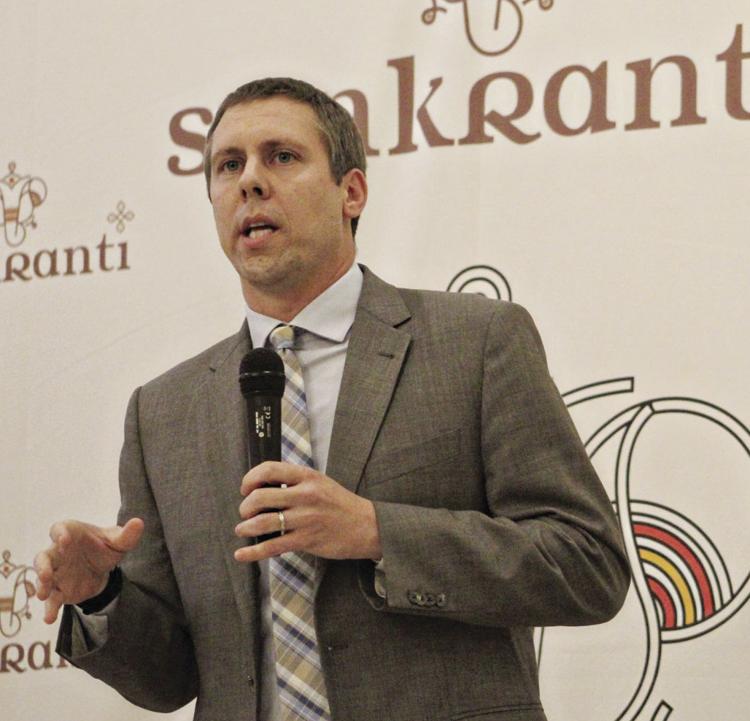 City Councilman Christ Coughlin, the only incumbent in the race, came just shy of an all-out victory Nov. 5, taking 47.2 percent of the vote. He faces Marybeth Cooper, former president of the Johns Creek Community Association, who earned 19.1 percent of votes.
Coughlin said he brings a scientific, data-driven approach to the council and has a proven record of saving the city millions each year.
Cooper said she is running to bring a fresh, positive attitude to the council and finish projects that were promised, like those funded through the transportation sales tax (TSPLOST) and parks bond.
Coughlin disagreed that TSPLOST projects are moving too slowly, saying that the process of developing plans and acquiring right of way just takes time.
While its true that even in the best of circumstances it takes years for a traffic project to go from concept to construction, some TSPLOST projects — like widening Jones Bridge Road or the intersection of Medlock Bridge and State Bridge — have been held up during Coughlin's term, either because of disagreement among the council or because of a decision to seek more information.
Another area where Cooper criticized Coughlin's record was his vote earlier this year to roll back the city's property tax rate, or millage rate. In Johns Creek, the millage rate is set at the end of the fiscal year.
When Johns Creek was set to have about $5 million surplus in 2019, the council voted unanimously to lower the tax rate and, in essence, returned some of that money to taxpayers. However, some City Council members say they have set themselves up for a likely tax hike in 2020 to meet the city's needs, like stormwater maintenance.
"It's not sustainable," Cooper said. "At some point, you can only become so lean. Raising and cutting, raising and cutting is just going to drive people crazy. Find a rate. Make it work."
Coughlin defended the retroactive approach.
"In my mind, it would be appropriate to put your needs in the budget and then, you set the millage rate at what you need to fill the budget gap," he said. "When we do have those opportunities for extra revenue, I like to give those back to the residents and then make those investments where we need them."
For Post 6, the seat being vacated by Councilman Steve Broadbent, attorney Erin Elwood was the highest vote-earner, with 38.1 percent of the final tally. The other runoff candidate, small business owner Issure Yang, was close behind with 31.9 percent.
Elwood said she wanted to bring a community-oriented perspective to the council and push forward initiatives like a city center, Legacy Center and parks so that the city can grow in an environmentally sustainable way.
Yang said she would be an independent voice on the council who would work for fiscal responsibility, transparency and needed infrastructure improvements.
Elwood made a cross-generational argument in favor of a city center, saying it would attract millennials to the city while giving baby boomers a place to downsize.
"I don't think the public opinion is being reflected on the current City Council," Elwood said. "The majority of people want this, and they want it done yesterday."
Yang generally agreed with Elwood's vision for a city center but said the council also needed to help revitalize tired shopping centers throughout the city
"I want us to be able to eat, work, live, play, all the things that we do, all over Johns Creek," Yang said.
When asked about plans to put gateway markers at city entrances, Elwood said she liked the designs that have been presented. In a recent survey by the local convention and visitor's bureau, the plurality of respondents supported one of the designs. About a quarter wanted to go back to the drawing board.
Yang said the city should work with the CVB on projects that benefit residents as well as visitors, like a Chattahoochee Greenway.