ROSWELL, Ga. — Tap & Six has joined a growing number of businesses folding under the strains of the COVID-19 pandemic and its economic impact.
The family-owned craft beer market and bar, located on Oak Street, announced June 4 that it would host its last call on June 14.
The closure came as an unexpected shock to co-owners David Craig, Ethan Craig and Holli Hutson.
"Of all of the challenges we expected to face, a pandemic with such devastating economic effects was not one of them," the owners said in a statement. "The bar/restaurant business is tough on a good day. It requires a steady flow of customers in order to be profitable and pay team members for their har work. Tap & Six was conceived around the idea of gathering — a place for friends and family to come together to enjoy a beer and spend time connecting. Unfortunately, that doesn't align with our current reality."
Before the pandemic hit Georgia in mid-March, business had been going strong after its second-year anniversary celebration November 2019, David said.
"We always that if we can made it two years, we'd be fine," he said. "Those are the toughest years for a restaurant or a business. We actually were doing really well heading into 2020. Our bookings were up, our traffic was up, our revenue was up…
"But in the second half of March, everything went south."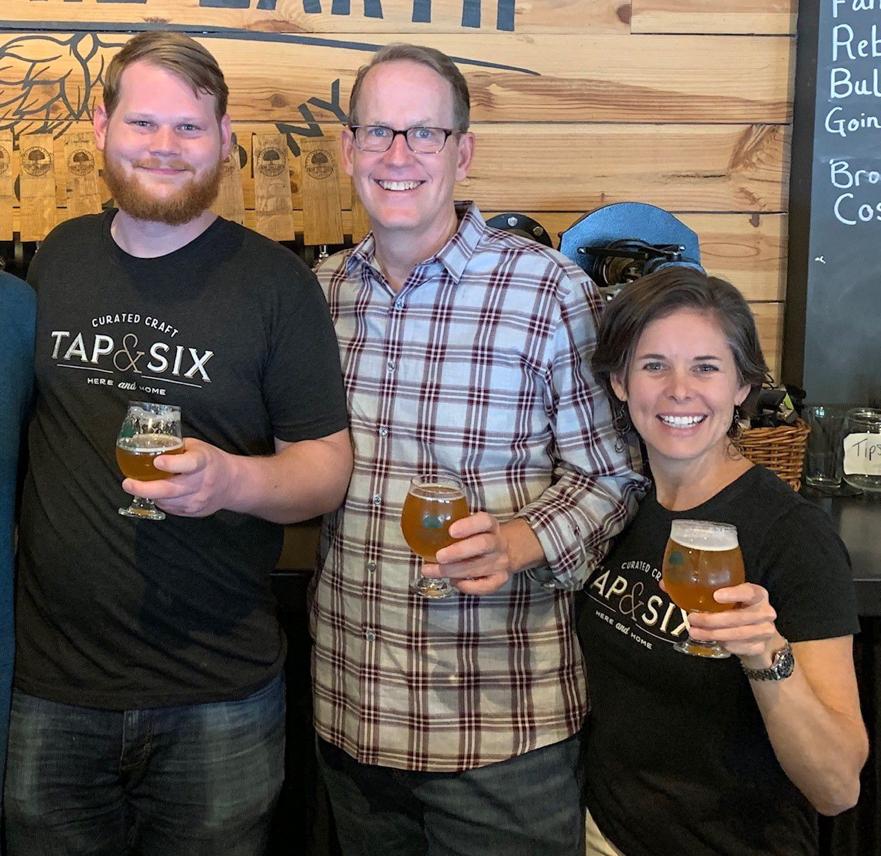 Tap & Six, like many businesses, was closed all of April as local and state governments worked to mitigate the spread of COVID-19. The owners turned to curb-side pickup to make up for lost foot traffic, but as a business designed for gatherings and events, the margins just weren't there, David said.
"The only thing that honestly kept us going as long as it did was the Paycheck Protection Program loan we got from the Small Business Association," he said. "But even that was a temporary solution."
Tap & Six was given clearance to open in Roswell after a 2017 ordinance change allowed for craft beer markets. It was the first of its kind in the city.
Over the years, Tap & Six has hosted several events, including birthday parties, rehearsal dinners and community gatherings as well as weekly game nights and trivia nights, all of which staff was unable to restart once businesses began reopening in May and June this year.
After weighing all possible outcomes, however, the owners concluded Tap & Six's future did not look good and closed up shop.
"In some ways, this is a really hard decision emotionally, because we put so much of ourselves into it," David said. "In other ways, we're really grateful for all of the friends we've made, the people we've gotten to know."
He added that another blessing of the business was being able to work so closely with his wife and son, who had just graduated from college when Tap & Six opened.
David said that although he wishes he could have found a better way to navigate the economic downturn, he has no regrets with Tap & Six.
For now, David and Holli are taking a break, while Ethan has moved to Chicago to start a new venture with 3-D printing.