NORTH FULTON, Ga. — Stoked by a widespread surge in coronavirus cases, the Greater North Fulton Chamber of Commerce has stepped up efforts to assist local businesses weather an uncertain economy.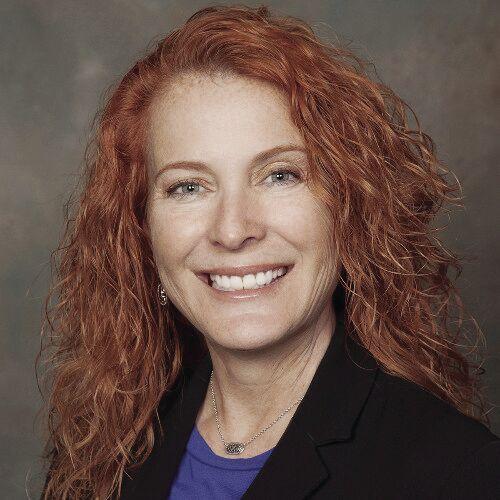 The chamber hosted its first in-person event in three months July 16 at the Chattahoochee Nature Center — outside, of course, celebrating the center's butterfly exhibit. The Business After Hours event was limited to 50 people, and there was a standby list.
"People are ready to get back to in-person visits," said Chamber President Kali Boatright. "We want to make sure our business members are confident that if they come to one of our events, that we're following all the right guidelines and doing all the right things."
The Greater North Fulton Chamber mounted initiatives in the early stages of the pandemic, teaming with the Forsyth County Chamber to present a series of virtual job fairs throughout May and June.
It also assembled a series of business workshops online free to members and non-members. The topics were timely, dealing with topics like financing, securing Payroll Protection Program assistance and how to promote consumer confidence. One event featured a town hall with all five mayors from major North Fulton cities.
The Chamber also teamed with economic development heads from four cities to survey local businesses about conditions, layoffs and sentiment. The first survey was conducted in April and drew responses from more than 500 local businesses. Another survey was conducted in May, and a third survey just wrapped up in late July.
"I believe, and what I'm hearing from other chambers all over, is that the economy, at this point, is really in the hands of consumer confidence," Boatright said. "Are folks ready to get back out there?"
On July 28, Lt. Gov. Geoff Duncan spoke at the monthly Wellstar Chamber Luncheon series, outlining highlights of the unusual 2020 Legislative Session that had been interrupted by the pandemic.
Boatright said the free seminars, keyed toward business interests, will continue through August.
"As a regional chamber, one of the blessings is we have connections to a lot of excellent speakers and knowledgeable experts," she said. "There's so much information out there, it's very difficult to cull through all of it."
More recently, the Chamber has formed its own Economic Recovery Task Force made up of public and private leaders from throughout North Fulton.
• Cash flow and liquidity – advising businesses on current sources of funding, such as the Payroll Protection Plan and other assistance.
• Small business and entrepreneurism – a group of legal and financial experts available to assist those wishing to start their own business.
• Workforce and unemployment – repurposing northfultonjobs.com, originally created at a time of low unemployment to find workers for jobs, to now find jobs for workers. The service is complimentary to any business in North Fulton.
• Regulatory and public policy – tracks legal issues, healthcare and regulations businesses must be mindful of as they get back on track.
• Reimagining the new normal – laying plans for how the Chamber fits into the new economy so it can best serve the business community.
Finally, plans are underway to retool the Chamber's Emerging Leaders Program, a student leadership course that launches each fall and runs until May. The Chamber is reshaping its curriculum to accommodate the school district's decision to offer online only classes. If students are not going back to a school setting, then the program will be offered online as well, Boatright said.
"I hope at some point we're able to get together in person," she said, "but we have to make those decisions for each of our events."