ALPHARETTA, Ga. — While most businesses face an uncertain future during the prevailing coronavirus pandemic, sanitation services are booming.
Visit any market, you'll see plenty of empty shelf space near the cleaning and detergent aisles.
Alpharetta-based Santi Clean, an infection prevention and control company, has seen a surge business in recent weeks, and the trend is continuing.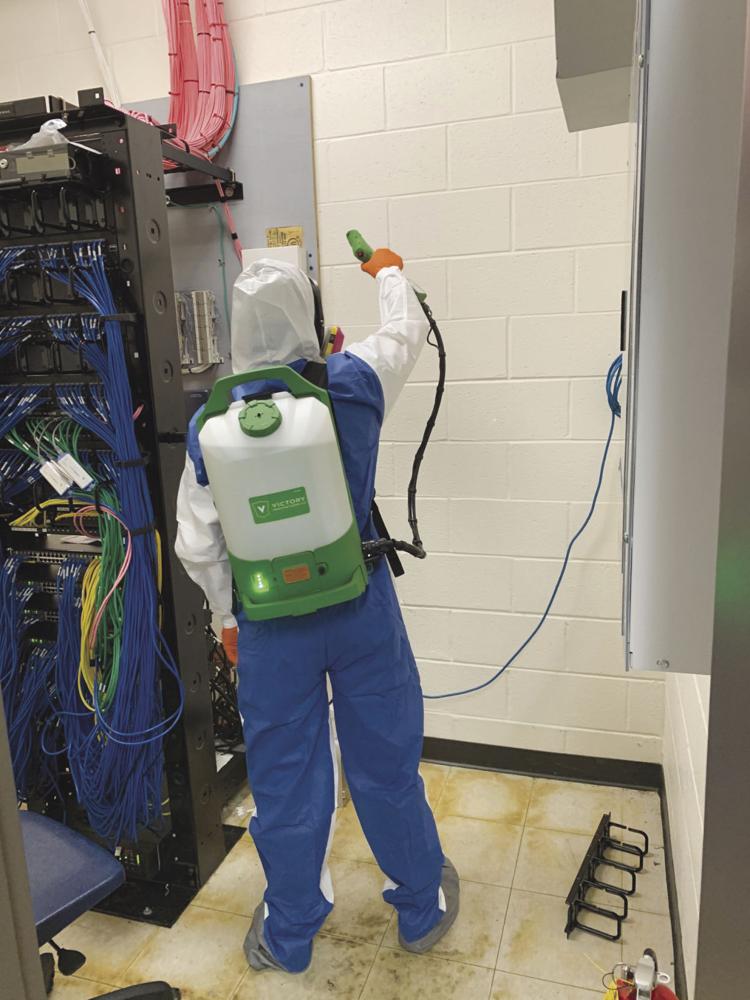 "Our revenue has seen a significant spike [in the past month], and we are working with several companies to help us grow and accommodate the demand for our service," said Santi Clean President Dwayne Waxer.
The company, which also serves Atlanta and areas of Floriday, has been responding to calls across the nation for sanitation help and services, including from Fulton County Schools, movie studios, local commercial property owners, restaurants and churches.
With that success has come tighter stock for janitorial supplies, such as gloves, suits and respirators. But while the equipment Santi Clean uses has been running about eight weeks behind, Waxer said the company has already built a good stockpile to meet current demand.
Santi Clean operations have been specifically trained to handle infectious outbreaks, like the novel coronavirus, and works closely with a certified industrial hygienist, the CDC and the manufacturer of its products.
"Our protocol [is specifically] on how to properly respond, disinfect and significantly reduce cross contamination in an interior environment," Waxer said. "We leave a residual antimicrobial layer that will provide protection for weeks or even longer as they are not removed. The products we use are our big differentiator — we can disinfect all surfaces including electronics and spaces are safe for reentry in as quickly as two hours after a 360-degree disinfection. We also offer leave behind products that corporations and schools can incorporate into their normal janitorial protocol to offer the most effective results."
For the average person, Waxer said that to deal with the pandemic, its important people know what products they're using and how to safely administer them. He also advised people to clean "top to bottom and rear to exit" to reduce risk of cross contamination.