JOHNS CREEK, Ga. — A decade ago, Vic Macchio started a business in his Johns Creek home with little more than an idea — that there is a smarter way for businesses to manage their corporate dining expenses.
In the 10 years since, Dinova has grown to 75 employees, 21,000 restaurant partners and $8 billion in restaurant spend.
Dinova says its platform is a triple win for corporations, restaurants and businesses travelers. Corporations who join the program earn rebates whenever their employees dine at a Dinova-partnered restaurant. Dinova also helps restaurants attract new corporate clients. 
"We're sending them business Monday through Friday, typically off-peak for consumer dining, and we tend to have much higher average checks," Dinova President and CEO Alison Galik said.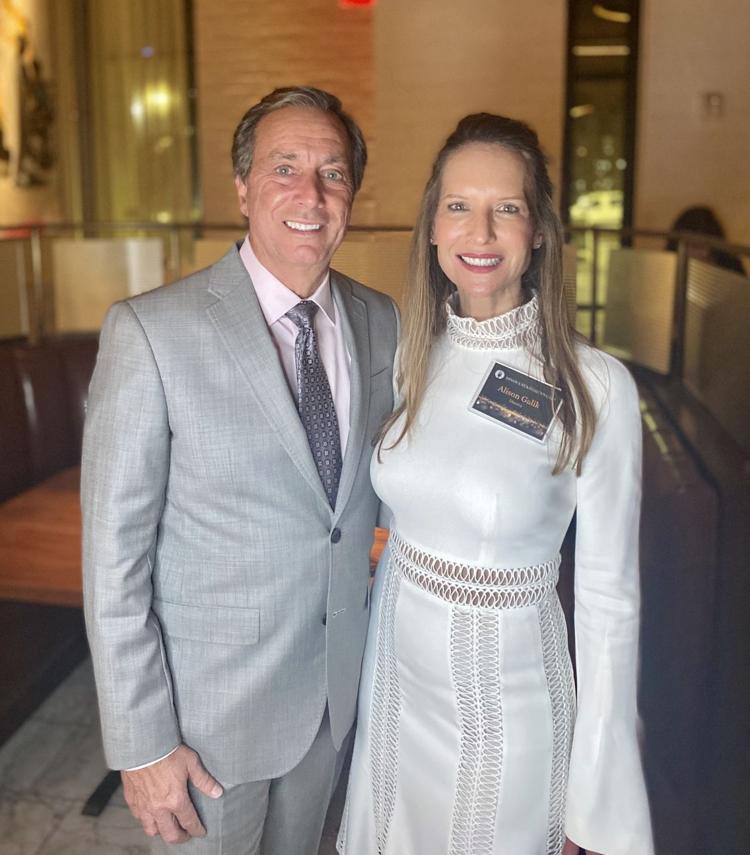 For business travelers, the Dinova app helps them find restaurants near them to match their culinary preferences and price point. There is also a rewards program with benefits for the individual diner.
Macchio has been a Johns Creek resident for 27 years. He was relocated to the Atlanta area as part of his long career with American Express before he started Dinova.  
"When I realized it was time for an office, I realized there was no other place that I would consider an office but in Johns Creek," he said. "There are many people that we've hired that live in the area and are attracted to the Johns Creek location. You'd be surprised by the kind of technology talent and business skills that are here."
Galik also sees value in the Johns Creek location.
"Some of our talent in the technology area, they tend to start out in Buckhead and Midtown, and then they start to have a family," she said. "They want to come out to Johns Creek to take advantage of the great schools, and we're able to attract talent that way."
Galik was brought on as president in spring 2018 to help grow the technology, and a year later she was promoted to CEO.
"One of the best hires I ever made was Allison," Macchio said. "I had brought this business to a certain level. I do know how to operate a company, but my true skills and talent lie in the vision. To bring in Allison who really got that vision, she has maintained and even enhanced the culture of the company."
Moving forward, Dinova is prepared to respond to changes in the workforce. Half of America's workforce is now millennials, who have distinct travel dining habits compared to baby boomers, according to research by Dinova.
Millennials tend to more strictly follow their company's policies and prefer take out and fast casual over fine dining. They do business over breakfast more than older generations and look for unique experiences beyond just good food. Understanding these trends can help increase traveler satisfaction and employee retention, Macchio said.
Dinova also continues to attract new restaurants and corporate clients. This year Dinova is also expanding to Canada, and long term might make Europe the next frontier.
"Every day when I get out of bed it's a dream come true," Macchio said. "I look forward to what the future holds for this company. Every year seems to be an exciting year for one reason or another, but this is especially special."