JOHNS CREEK, Ga. — The small number of for-rent apartments in Johns Creek increased by 140 units this year with the opening of EVOQ Town Flats, a 4-floor community aimed at downsizers. 
The developers say the property fills a niche in the housing market. 
"We saw a demand that was being unmet for a luxury community for empty nesters who don't want a mortgage," said Dave Dixon, the project manager with One Street Residential. "They want the freedom and flexibility of leasing, and they're not ready for an assisted living community."
The initial idea for the project came about in 2015. Through finding financial backing, legal battles with the city and designing the complex, it was a long road to get here. Dixon said they went through more than 50 site plans. 
"This was our dream, but we didn't know what it would look like," Dixon said.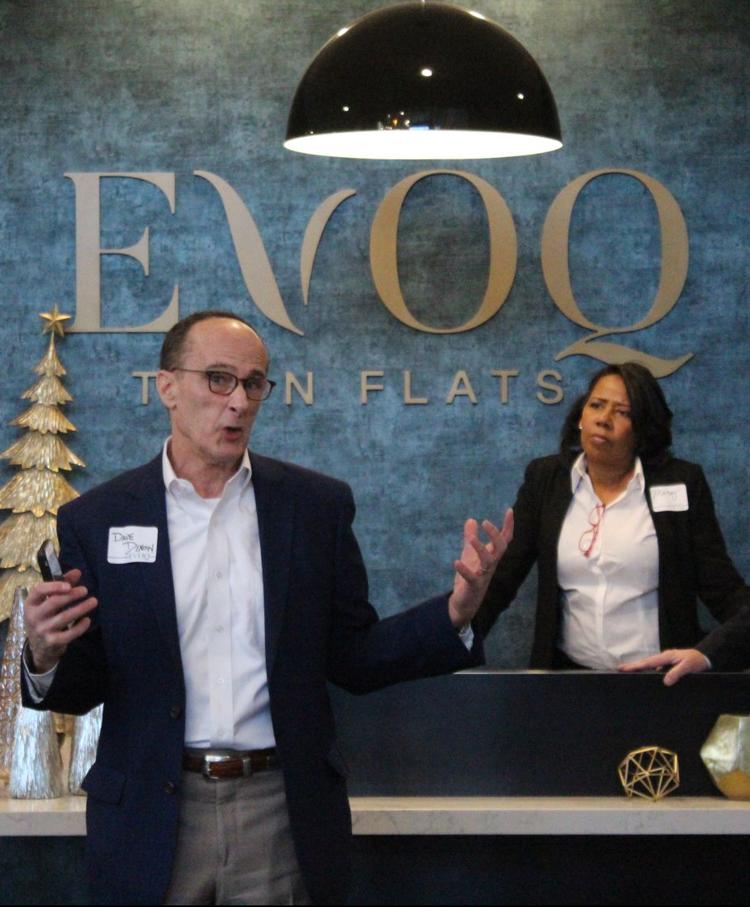 The 6.6-acre property on the corner of Medlock Bridge Road and Bell Road almost became a funeral home in 2014. In 2015, the owner presented initial plans for the active adult complex, which were rejected because of a proposed 6-floor height. 
The next year, the developers came back with a compromise — a scaled down, 4-story plan —which passed with a 5-2 vote. Council members Lenny Zaprowski and Stephanie Endres voted against the decision. 
"Why we had a rough and tumble start, it's really how you finish that matters, and it's clear they've finished strong," Mayor Mike Bodker said at the grand opening. "I wish them nothing but the best."
Johns Creek's 2018 Comprehensive Plan named expanding senior housing options an objective of the city. The document states that about 19 percent of the city's population is baby boomers, those born between 1946 and 1964. That number is expected to decline as they move out of family-style homes.  
"If only 20 percent of the city's current baby boomer population wanted to stay and downsize within the city, approximately 3,000 more housing units (active adult and senior) will need to be developed over the next decade," the plan states.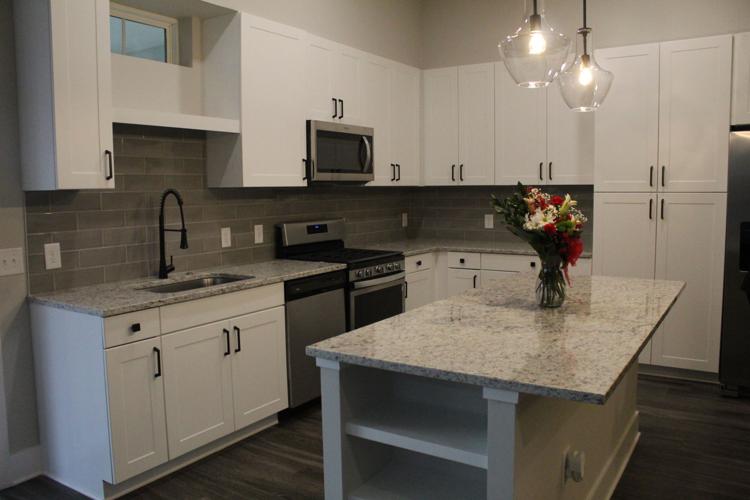 EVOQ draws a distinction between itself and other active adult and senior communities in the area.
"When people hear 55 and up, they think 75 and up," said Melanie Poole, the property manager. "They think daytime activities like bingo. That's not what we are. We're for adults without children who don't want a house, or didn't get the house [in their divorce], and want to stay in the area where their friends are."
EVOQ Town Flats offers one- and two-bedroom apartments ranging from around $1,500 to $3,100 a month. All apartments come with a patio and washer and dryer. 
The complex includes a heated pool, fitness room, dog groomers and concierge service. EVOQ began leasing in October.  
In the spring, a new restaurant, The Dutch, will open on the first floor of EVOQ. The restaurant is a new concept from the owners of Dutch Monkey Donuts in Cumming.  
The husband and wife team of Arpana Satyu-Burge and Martin Burge said the restaurant will offer donuts and coffee, similar to their existing location, as well as European-style fries and soft serve ice cream.
"There are few things in South Forsyth I'm jealous of, but Dutch Monkey Donuts is one of them," Mayor Bodker said. "I'm excited The Dutch is opening here."