ALPHARETTA, Ga. — The Alpharetta Design Review Board held its first virtual meeting April 24, approving site plans for a 140-room Marriott hotel as part of the Northwinds Summit development.
Construction of the Northwinds mixed-use site began in late 2018 at the corner of Ga. 400 and Haynes Bridge Road. Its 24-acre campus features 1.2 million square feet of office, 30,000 square feet of retail, 140 multi-family units and for-sale residential along the Alpha Loop.
The new building will raise the number of hotels the city offers to just under 30. Overall, Alpharetta hotels account for more than 3,500 rooms, making it one of North Fulton's leaders in the hospitality industry.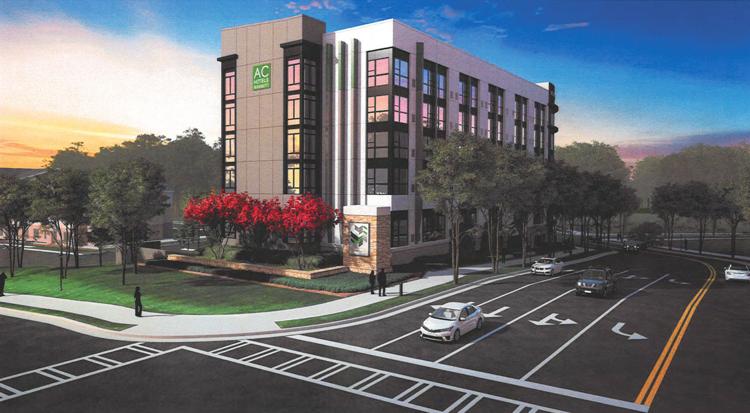 Earlier this year, InterContinental Hotels Group opened its first EVEN Hotel in Georgia, with 132 rooms, directly across from Avalon.
Also at the April 24 meeting, the Design Review Board approved site plans for a Dunkin Donuts on North Main Street. The restaurant received approval from the City Council last October for conditional use of the property to operate a restaurant with drive-thru window within the Stonewood Village shopping center, at 670 North Main Street at the northwest corner of North Main Street and Cogburn Road.
Alpharetta Community Development Director Kathi Cook said other items requiring a public hearing before the Design Review Board have been moved to the end of May.