NORTH FULTON/FORSYTH COUNTY, Ga. — The consequences of being found in possession of a small amount of marijuana during a traffic stop can depend a lot on where you're stopped.
A Black Box investigation of arrest reports in North Fulton and Forsyth County reveals a wide range of how local jurisdictions handle possession violations.
In the case of marijuana possession, a suspect can either be arrested and booked into jail, or the officer may use discretion to release a suspect on a copy of charges. Police arrest reports over a year-long period show local law enforcement agencies vary in their approach. While some jurisdictions booked suspects into jail in 91 percent of the cases, others made arrests in as little as 22 percent of the time.
Some Georgia cities, including two in Fulton County, have "decriminalized" possession of small amounts of marijuana, allowing officers to enforce municipal codes rather than state law. These city codes are less severe than the state's code, and in many jurisdictions only a fine is levied.
Alpharetta, Johns Creek, Milton, Roswell and Forsyth County have no codes allowing for leniency.
Released on a copy of charges vs. booked into jail
When police find a person in possession of one ounce or less of marijuana, many local law enforcement agencies permit their officers to either arrest the suspect and book them into a jail or to release them on a copy of the charge of marijuana possession.
The officer's decision comes with massive implications to the offender. A booking results in a trip to jail where the suspect must post bail to be released prior to their court date. If a person is released on a copy of charges, they are given a court date, avoid spending that night in jail and are free to go home without posting bail.
However, releasing a person on a copy of charges still constitutes an arrest.
"Whether physical arrest or release on a copy of charges, the case, by Uniform Crime Reporting code, is an arrest," said Milton Chief of Police Rich Austin. "If a citation is written for an arrestable offense, it is still considered an arrest."
Milton Police Capt. Charles Barstow said a suspect can be released if they are likely to be "refused" by jail staff for medical issues or if the only charge is marijuana possession and they are "cooperative and forthcoming."
In Alpharetta, Director of Public Safety John Robison said his officers have the option to book a suspect or release them.
"There is a great deal of discretion involved," he said.
James Easterwood, Roswell deputy chief of police, said his officers weigh a number of factors in their decision to cite or book a suspect where the only charge is a marijuana possession of one ounce or less. He said it is ultimately a "discretionary act."
However, the likelihood of a suspect spending the night in jail or at home varies greatly depending on which law enforcement agency is involved.
Open records reveal discrepancy
Records obtained by Black Box show that in the one-year period between Sept. 1, 2016 and Sept. 1, 2017, police agencies of Johns Creek, Milton, Alpharetta, Roswell and Forsyth County had 557 cases in which a suspect was found in possession of less than one ounce of marijuana with no other major charges or offenses.
In many instances, an officer pulled over a car for a moving violation, such as speeding or running a red light.
"A high number of our marijuana arrests are on traffic stops or a suspicious person or vehicle," Alpharetta's Robison said. "A lot of times it is related to vehicles and traffic stops. Normally in those situations, [officers] smell the marijuana in the vehicle or they are investigating something else and marijuana comes up."
That's also the case in Milton.
"Typically there are other charges or other reasons to stop the individual and the officer develops some type of cause that there may be some other type of criminal activity afoot, such as possession of drugs," Police Chief Austin said. "That's where we typically find marijuana, often times just a small amount which appears to be personal-use marijuana."
While similarities exist in how police departments discover the substance, what comes after varies wildly.
In Johns Creek, 78 percent of suspects found in possession of less than an ounce of marijuana were released on a copy of charges during the year-long span studied. At the other end of the scale is Forsyth County, where 9 percent of suspects were released on a copy of charges.
The agencies of Alpharetta, Roswell and Milton also had varying percentages.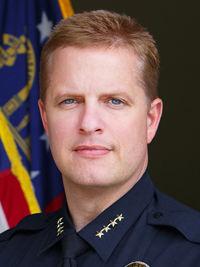 During the year-long span in which Black Box obtained records reports for marijuana arrests, Alpharetta Police saw the most instances of suspects in possession of marijuana with no other major charges. They were also one of the agencies most likely to release a suspect with a court date.
Alpharetta released the suspect in 68 percent of the 174 incidences reported.
The idea that being honest with officers can prove beneficial for suspects rings true in some cases. While Robison said this will not guarantee someone found to be in possession of marijuana will be released on a copy of charges, being honest with law enforcement can be weighed into the officer's discretion.
"Typically in a scenario where there are no other major charges, especially when the subject we are dealing with is willing to be honest and upfront about it and works with us, most of the time our officers will work with them and they'll write them a citation and give them a court date," Robison said. "If they lie about it and the officer finds it anyway, maybe when they are being charged with something else and they find it through another avenue, that could change things."
While some local agencies may consider resources in their decision to book or release a suspect, these are minor considerations for Alpharetta Police, Robison said.
"If the decision is made we are going to make an arrest (and booking) we are going to do that, because it's the right thing to do," he said. "We are not going to [not make an arrest] because we don't have time, it's busy or the end of a shift. Our officers are going to base that on a greater criteria than 'We are busy right now.'"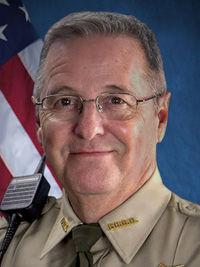 While North Fulton has its own municipal law enforcement agencies, Forsyth County is mainly patrolled by the Forsyth County Sheriff's Office, and a suspect's prospects of being released by the agency on a copy of charges is minimal.
In the more than 100 cases involving small amounts of marijuana, 12 suspects, or 9 percent, were released on a copy of charges between September 2016 and September 2017. Of these instances, many were due to extenuating circumstances, such as the suspect being underage or, in one case, a woman was late in her pregnancy.
The Sheriff's Office declined to comment for this article, citing their newly formed drug task force with the law enforcement agencies of Johns Creek and Alpharetta.
"We cannot disclose how we conduct our drug investigations or what we are seeing or tactics because we have several ongoing, large-scale cases this could possibly compromise," said Cpl. Doug Rainwater of the Sheriff's Office in an email. "We enforce the laws the state of Georgia has passed, and we prioritize drug dealers profiting or selling to kids."
While suspects found with marijuana in traffic stops seldom avoid jail in Forsyth County, their chances of going home with a court date increase dramatically farther down Ga. 141 to Johns Creek.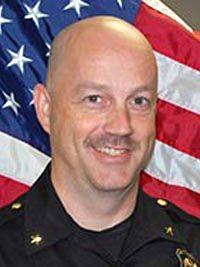 Records show neighboring Johns Creek has the lowest percentage of bookings in the study area.
In 39 instances of marijuana possession with no other major charges, 78 percent of suspects were released on a copy of charges.
The Johns Creek Police Department declined to comment for this article, but the city's police chief, prosecutor and municipal judge spoke at a November 2017 City Council work session discussing a measure introduced by Councilman Chris Coughlin to decriminalize small amounts of marijuana in the city.
"By and large, [an] officer is going to release you on a copy of charges and send you on your way," Chief of Police Ed Densmore said at that meeting.
The Johns Creek police chief likened releasing a suspect on a copy of charges to running a red light.
"You are given a citation and you come to court," he said. "You are being released on a copy of charges because you agree to come to your court date."
Larry Delan, the city's prosecutor, said the city works internally to decriminalize possession of small amounts of marijuana.
"Between the Police Department and the court system, we treat just about every possession of marijuana case as a disorderly conduct without an arrest," Delan said. "The majority of the kids that we see come through this court have not been arrested. Even if they are charged with possession of marijuana, I amend those charges to disorderly conduct so they don't start their lives out with an arrest record."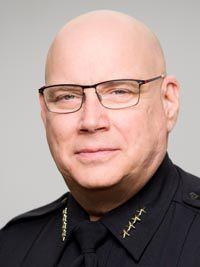 Milton Chief of Police Rich Austin began his tenure with the agency last January. One of his first initiatives regarded addressing the enforcement of marijuana possession.
"Shortly after coming to Milton, I did direct my officers that when we did find less than one ounce [of marijuana] and that was the only charge, that they should confer with a supervisor as to whether an arrest is appropriate," Austin said.
One determining factor is the agency's limited resources, Austin said.
"The reason why we would release an offender on a copy of charges is the department, like any other agency, we have finite resources and we have to manage those resources intelligently," he said. "So I have the officers work with the supervisor to make the best decision. I can either have an officer or two tied up for two or three hours on a simple possession of marijuana, or I can direct the officer to routinely write citations and free up those officers to ensure we have enough preventative patrol in our neighborhoods and businesses. Like any other charge [marijuana possession] takes a lot of time, and it takes the officer off the street. It's a non-violent charge and we want to manage our resources in the best interests of the citizens of Milton."
Among North Fulton cities, Milton had the highest percentage of suspects booked into jail during the time period of our open records request. Austin's initiative for officers to contact a supervisor was in place nine months of that year. No suspects were released on charges before his tenure began, but five were released during the next nine months.
Within these five instances, two were released because no car was available for transport, two were juveniles and one suspect required a medical evaluation.
Among all four North Fulton cities and Forsyth County, Milton recorded the lowest number of cases where suspects were charged for small amounts of marijuana with no other major charges. Austin said his department is seeing more suspects charged with more serious crimes who also are possessing the drug.
"The vast majority of marijuana arrests in Milton are accompanied by other, often more serious charges," he said.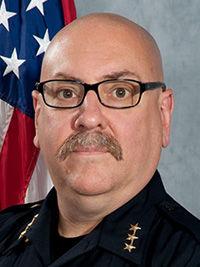 While Roswell allows releasing a suspect on charges, violators still had around a 50/50 chance of being booked into jail from September 2016 to September 2017.
In 168 cases of possession of marijuana with no other major charges during this time, Roswell Police released the suspect on a copy of charges in 92 cases, or 55 percent of the time.
"It's discretionary, but [the Roswell Police Department's] practice is to release [the suspect] on a copy of charges," said Deputy Chief James Easterwood.
In deciding whether a suspect spends a night in jail or is released to go home, Easterwood said Roswell officers weigh a number of factors, including whether the person is a prior offender or whether they have a history of not appearing in court.
While most cities appeared to chart a consistent approach in handling marijuana cases, Roswell records showed a trend toward more leniency later in the time period of the Black Box open records request.
From September to November of 2016, officers cited and released 60 percent of 42 suspects. In another three-month span from June to August 2017, 42 of 46 of offenders – 90 percent – were cited and released.