ROSWELL, Ga. — One of the largest celebrations of black culture and history in the state, the Roswell Roots Festival, is about to begin.
The festival has been held throughout Black History Month in Roswell for almost two decades.  
"Roswell Roots is a community-wide festival that strengthens community ties and helps celebrate our community's culture both past and present," said Corinne Sutherlin, cultural services supervisor for Roswell's Recreation, Parks, Historical and Cultural Affairs Department. "The entire month offers unique and fun events for everyone. The festival focuses on heritage, art, food and important contributions. We encourage everyone to explore Roswell during this festival in hopes of learning and experiencing something new."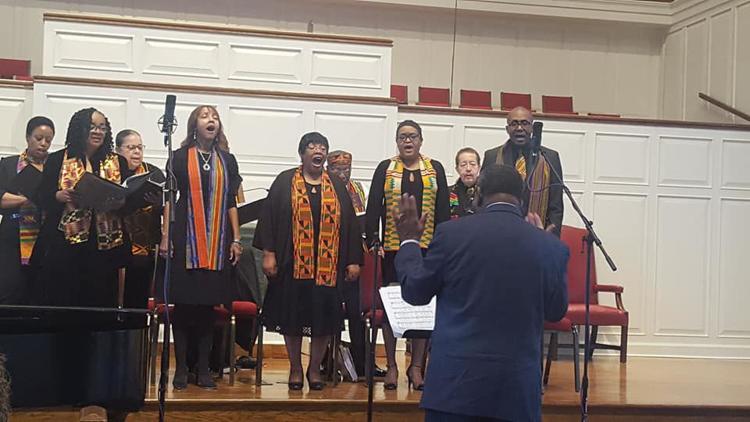 This year, the festival will host over 20 community-driven events. One of the newest additions is the Roswell Roots Cultural Spotlight Series, which includes presentations from authors, artists and storytellers. 
The series will occur on select evenings at the Roswell Cultural Arts Center second story stage, which features a small stage with an intimate setup, Sutherlin said.
The festival will kick off this year with "A Night with Jazz: Her Spirit, Her Story," a celebration of the history of jazz with music, song, storytelling and dance. 
"The evening will be a musical and artistic collaborative from renowned artists and musicians highlighting the spirit of jazz, from its founding through its modern-day progression," Sutherlin said. "The Centennial High School Jazz Ensemble will also be featured."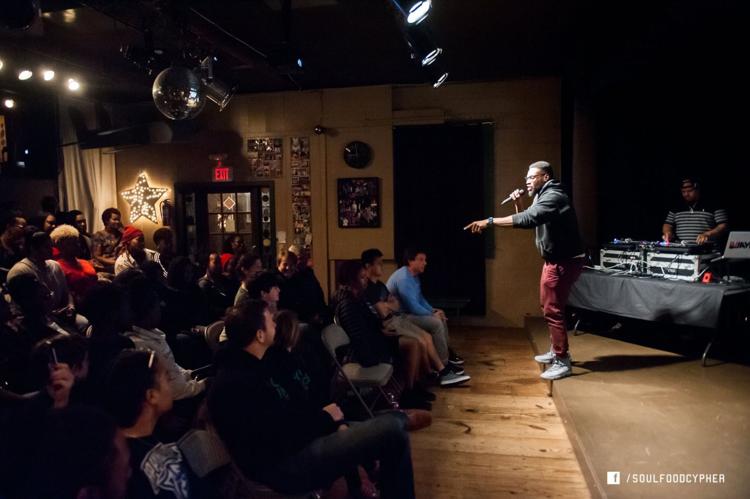 "A Night with Jazz" will be held Friday, Jan. 24, starting at 7:30 p.m. at the Roswell Cultural Arts Center, 950 Forrest St. 
The official reception and proclamation reading will be held on Monday, Jan. 27 starting at 5 p.m. at Roswell City Hall, 38 Hill St.
One of the highlights this year is the soul food cook-off Southern Soul Fixin, with entertainment provided by Djoli Kelen. Cooks of all levels are invited, with competitor categories for professional and amateur as well as a People's Choice Awards. The event will be held Saturday, Feb. 29 starting at 3 p.m. at the Bill Johnson Community Activity Building in Roswell Area Park. Cooks must register in advance online. 
Roswell Roots Festival will also feature the debut of Actor's Express on the Roswell Center Stage to perform the concern version of their 2018 musical, "The Color Purple." The concert, which will be held Saturday, Feb. 1 at 8 p.m., will contain members of the 2018 cast, which won the Atlanta-area "Suzi" award for best musical, Sutherlin said.
Roswell Roots also touches on student education. The college fair will once again return to help connect Roswell students with schools, financial aid resources and free college admission counseling. The fair will be held Saturday, Feb. 22 from 11 a.m.-3 p.m. at the East Roswell Recreation Center, 9000 Fouts Road.
Other events this year include the annual Roswell Roots Arts Festival on Feb. 8, a free screening of "True Justice: Bryan Stevenson's Fight for Equality" on Feb. 9, and a discussion of the Groveway Community Group's history by its members on Feb. 16.
"Every year the Roswell Roots Committee and the Cultural Division of Recreation and Parks brings a diverse and an extensive calendar of events year after year," Sutherlin said. "We hope you will join us for one or more events during the month of February."