ROSWELL, Ga.  — Roswell Reads is promoting literacy and learning this year with its 2020 book selection "The Book Woman of Troublesome Creek," by Kim Michele Richardson. 
This year's program includes events through March, such as writing workshops and book discussions. The book selection is designed to bring the community together with a common book to read and explore.
"Roswell Reads fosters communications and appreciation of community," said Judy Stanton, Roswell Reads two-time chair, former co-chair and member since 2013. "Book clubs and community discussion groups reading and discussing the same book bring people together to express various points of view, which, hopefully, promotes understanding."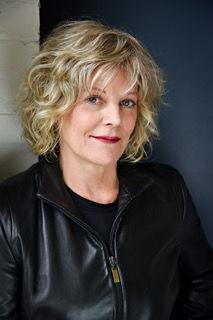 This year's historical fiction selection tells the story of traveling librarian Cussy Mary Carter, a blue-skinned woman who is the last of her kind in the Appalachians. It is inspired by the history of blue-skinned people in Eastern Kentucky and the Appalachian Pack Horse Library Project of the 1930s.
"The committee found the book's themes fascinating and singularly appropriate," said current Roswell Reads Chair Marilyn Baron. "What better novel could we choose than one about bringing the outside world to isolated people in the hills of Kentucky through books? Richardson's novel is a story of hope and heartbreak, raw courage and strength. The author wrote a compelling story that conveys a powerful message about how the written word affects people: bringing comfort and joy, instilling literacy, and providing a retreat to faraway lands."   
The book is available for checkout at the Roswell and East Roswell libraries and through the library system's OverDrive program. 
Roswell Reads will host several events surrounding the book. A literary luncheon with the author will be Saturday, March 14 starting at 11 a.m. at the Adult Recreation Center on Grimes Bridge Road. Richardson will discuss her personal and professional life experiences and will have books available for signing and purchase. Tickets for the event are $20.
Roswell Reads will also host a writing workshop with Richardson on Friday, March 13 at 1 p.m. at Roswell City Hall. A children and family program with the complementary children's book selection, "That Book Woman," by Heather Henson, will be held Saturday, Feb. 29, 10:30 a.m.-noon at the Roswell Library.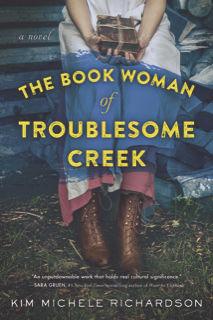 "The year 2020 will be an historic one for Roswell Reads as we celebrate the 15th year of promoting the value of reading, literacy and lifelong learning," Baron said. "Readers are able to collectively examine relevant issues, establish bonds and forge a better understanding of their community and society."
Roswell Reads was created in 2005 by Ann Siebert and was originally known as One City-One Read, Baron said. It has since become an annual program supported by the City of Roswell, the Roswell libraries, Roswell Rotary and the Friends of the Roswell and East Roswell Libraries.  
All Roswell Reads books are chosen by the 15-member Roswell Reads Steering Committee based on criteria such as Southern connection, subjects that stimulate discussion across a broad range of people, availability and diversity. Previous selections include the works of Rick Bragg; "Burial for a King," by Rebecca Burns; "The Memory Keeper's Daughter," by Kim Edwards; "My Name is Mary Sutter," by Robin Oliveira; and "The Underdogs," by Melissa Fay Greene.
For information, schedules, resources and discussion questions, visit roswellreads.com.