JOHNS CREEK — The John Creek High School Theatre Department will remind audiences of the magic of storytelling with performances of "Big Fish" Feb 20 to 22. 
Based on the novel by Daniel Wallace and film directed by Tim Burton, "Big Fish" focuses on the father-son relationship of Edward and Will Bloom. Told in alternating timelines, the musical follows Will as he tries to make sense of his father's larger-than-life stories.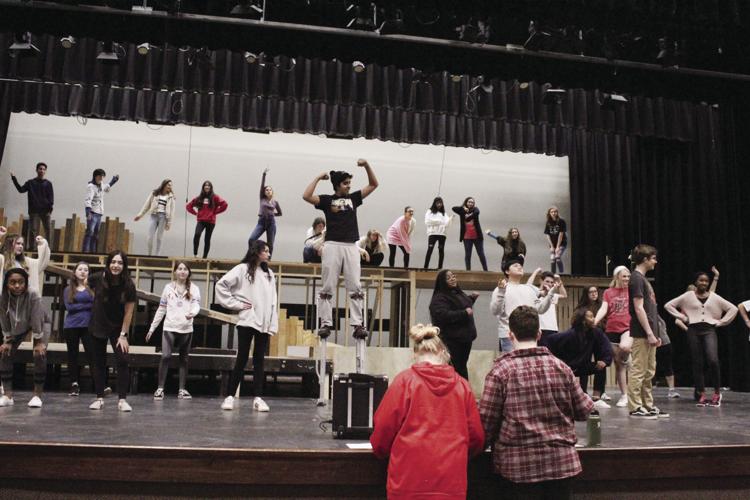 "There's a little bit of everything," said Ella Collins, a junior who plays Edward's wife Sandra. "The main message of the show is just to have fun and tell crazy stories. There's lots of twists and turns in the plot, and definitely some tear-jerker moments. When you leave, you'll feel impacted."
Kian Kermani, the senior who plays Edward, agreed. 
"It's a fun experience to watch, but at the core it's really about some key themes," Kermani said. "You're in for more than just a night of fun."
Kermani said the achronological nature of the show adds a layer of challenge to the performance. One of his castmates took on an even more daunting challenge — Ronek Chatwal who plays Karl the Giant performs the whole show in 3.5 foot stilts. 
"I had no experience with stilts beforehand," Chatwal said. "It's been a really cool learning experience. Having to dance while incorporating the stilts — it's been challenging."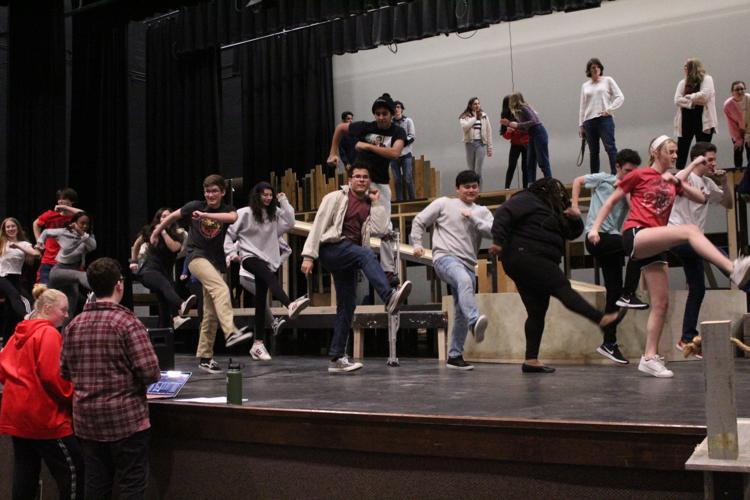 Chatwal said he spent a lot of time practicing with the stilts over winter break and gradually increased the height. He said he is grateful to have a new skill for his resume and for how the stilts affect his performance.
"It helps me develop my character," he said. "Sure, you can look at the script and see he's a giant, but getting on the stilts for the first time I really felt like I know who this guy is."
Performances are Feb. 20 and 21 at 7 p.m. and Feb. 22 at 1 p.m. and 7 p.m.