ALPHARETTA, Ga. – Alex and Elliott Smith, brothers close in age, share a common bond and a daily challenge. Both were born on the autism spectrum. 
As a result, the two have experienced academic struggles and developmental difficulties.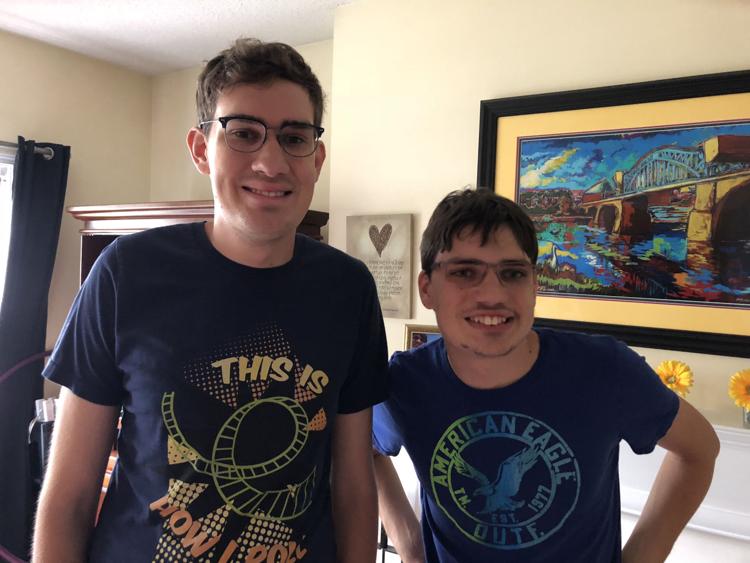 A recent survey by the Special Olympics shows the U.S. unemployment rate for adults with intellectual disabilities is more than twice that of the general population. 
But Alex and Elliott continue to exceed expectations.
"I tried to always imagine how incredibly difficult it must be to learn with their sensory and cognitive difficulties," said Kim Smith, their mother. "We made sure that Elliott and Alex were being taught at the level where they were processing and learning instead of grade level…we continued to see so many accomplishments and successes. And Elliott and Alex are still maturing and developing by leaps and bounds. They never cease to amaze and delight us."
After the brothers graduated from Alpharetta High School in 2017, each enrolled in Georgia Tech's Excel Program. The two are currently roommates and reside in a local apartment complex near Avalon. Experiencing their share of difficulty along the way, the two have managed to secure internships in their respective career fields while pursuing their studies at Tech. Both have had nothing but positive experiences during their time in the program.
Alex, age 22, has had a lifelong interest in maps and is interning with the City of Atlanta's GIS Department. He is pursuing a career as a mapping technician or surveyor for a traveling company.
"I've enjoyed my time in Excel because I've been learning about living independently like cooking, exploring what careers I like, and being social with everyone there," Alex said.
Elliott, age 24, has a passion for working with children with special needs similar to his own. He is interning at the Elaine Clark Center in Chamblee in hopes of becoming a teaching assistant.
"My experiences have been great. I've been living in my own apartment which helped me learn the responsibilities ahead of me. The Excel Program helps me understand and make good choices," Elliott said. "I have a strong passion for children and I have an authentic speaking voice. I love to read books to kids."
Since its inception, the four-year Excel program has served students with intellectual and developmental disabilities for the road ahead. Students work their way through the program to receive two Georgia Tech certificates that prepare them for their career. The first is a Certificate in Academic Enrichment, Social Fluency and Career Exploration. The second is a Certificate in Social Growth, Leadership and Career Development. 
"Since they have been involved in the Excel Program at Georgia Tech, they have far exceeded all expectations I had for their career development, personal development, social interactions, and becoming more independent," said Todd Smith, their father.
This summer, the two have also taken part-time positions in Alpharetta to further their experience in a work environment. Elliott worked with children as a camp counselor at Camp Happy Hearts, while Alex worked as a barista at BrewAble Café, which specializes in hiring and training adults with intellectual and developmental disabilities to prepare them for future employment.
"The goal is to hire adults with IDD, train them, give them a place to learn, grow, fail and succeed, build a community and confidence by working in a full café," said Isabelle Rudd, the Café Manager. "Alex is an extremely hard worker. He is dedicated, driven, and very intelligent… [He] is highly motivated and likes to be involved and busy in the community."