ROSWELL, Ga. — The City Council has again set it sights on tackling the problem parking in downtown Roswell.
At the Jan. 29 Community Development and Transportation Committee meeting, city staff and council members discussed the possibility of creating a committee focused on downtown parking. Ultimately, the council members chose to defer the item to the next meeting after thinking over the goals and logistics of the new committee.
Roswell business owners and residents have long asked the city to alleviate parking issues along Canton Street. It's a problem that has plagued the community for decades and has caused some long-time businesses to leave the area. 
Over the past couple of years, the city has made some progress, including opening more spots at East Alley, working with the Hagan Property lot to free up spaces outside of business hours and installing metered parking in key areas to encourage quicker parking turnover.
Parking is also always available at City Hall, but there are valid safety concerns for people who must cross two busy streets to get to Canton Street, said Councilman Mike Palermo.
These measures are all small steps in the right direction, but it's not enough, multiple council members said.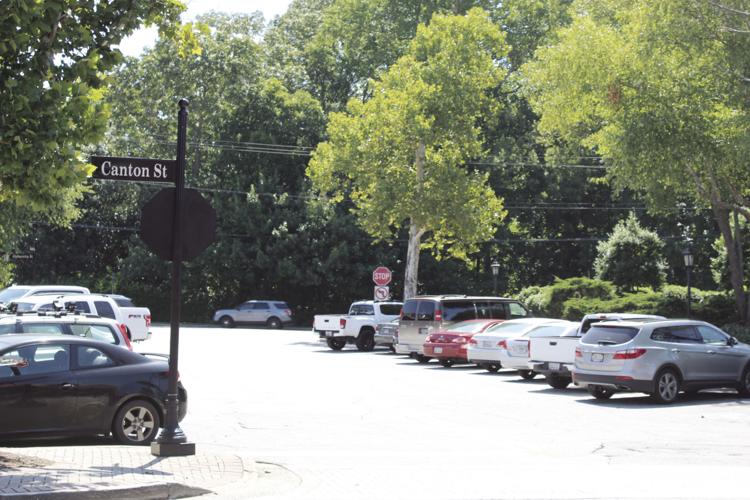 Over and over again, residents and business owners will band together and decide that something should be done about downtown parking, but then nothing does, Palermo said. A committee dedicated to working on the issue could generate greater progress.
Council members laid out ideas for what such a committee could look like at the meeting.
They floated the idea of creating a diverse committee of both business owners and residents. Palermo also said it is important the committee be filled with people who do not have preconceived ideas for a solution so that all possibilities are explored thoroughly.
"I think it's important that it doesn't seem that anyone has pretty much predetermined what the solution will be," Palermo said. "It's important residents feel all different opportunities were looked at."
In tandem with the downtown parking committee discussion, the City Council also looked at greater involvement from the Downtown Development Authority on the issue and possibly creating a shuttle service to ferry people between Canton Street and City Hall.
Council members said they wanted to first get a greater understanding of some of the new committee's details before deciding on whether it should be formed. 
Councilman Marcelo Zapata questioned whether a downtown parking committee should function for a set number of years.
Other considerations included the committee's specific goals and areas of study, as well as how committee members should be chosen.
But overall, the City Council was favorable to the idea of the committee.
"I think together we can make a lot of progress, understanding that the city needs to be a partner with the committee and the DDA," Councilwoman Marie Willsey said.