ROSWELL, Ga. — Roswell City Hall is closed to the public.
Any meetings relating to city business will be held over teleconference, for health and safety reasons as a response to the growing coronavirus pandemic.
The announcement came following a unanimous vote by the City Council at a special called meeting March 17. The measure follows similar actions taken this week by surrounding cities.
"No one is in a good position at this point in time," Mayor Lori Henry said. "But we are very fortunate here in Roswell, because we've got such a high-level, professional staff as well as our engaged citizens. I think that we are truly, truly in a good position [now]... I feel that we have everything in place that we need to have in place."
All city facilities, including the Roswell Recycling Center, are closed to the public until further notice. All public meetings have been cancelled through March 29 and all events have been cancelled through May 10.
Essential services will still operate as usual, including police, fire and sanitation, such as garbage pickup, curbside recycling and yard waste pickup. Online bill pay is still accessible.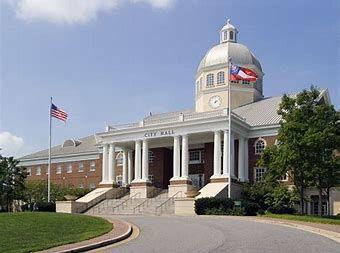 Any public hearings or meetings will now be held virtually. The city will provide notice about any future meetings, and residents will have simultaneous access to the meetings.
City Administrator Gary Palmer will have the ability to award contracts and make purchases to address the pandemic during this time. Like decisions apply across the board, with all departments, not just essential services. However, the mayor, City Council and City Attorney David Davidson will still have the ability to weigh in on contracts and purchases.
"We don't know what's going to happen," Davidson said. "This just authorizes [Palmer] that as long has he's providing notice to the council, as provided in the code… It's only to address the pandemic though."
The city is not closing any businesses or restaurants at this time, Henry said.
Roswell may make additional changes as the pandemic unfolds, and city staff is actively monitoring the situation. The proclamation of the emergency situation is very much a "fluid document," Henry said.
"This has been a very difficult time for us, and staff will tell you, the meetings are constant," she said. "The information is changing on an hourly or even less than that basis. The things that we thought might be the case on Friday are not the case today. So, we will continue to change. We will continue to get information out to the public."
The city is looking to state and federal leaders for guidance on future decisions related to the pandemic. Officials are also urging citizens to follow CDC guidelines, like practicing social distancing, staying home when sick and washing hands frequently with soap and water for at least 20 seconds to limit the spread of the virus.
The city earlier enacted provisions to suspend all programs, games, practices and activities through the Recreation, Parks, Historic and Cultural Affairs Department. Although city facilities are closed, parks are still open for public access.
The Roswell Municipal Court was closed March 16 and is tentatively set to resume operations in 30 days. Affected individuals will be contacted by staff to reschedule court dates.
Early voting has been suspended at all sites. Votes cast during the early voting period and absentee ballots will still be counted. Election Day has been rescheduled from March 24 to May 19.
All libraries and library programs have been closed until further notice. Digital resources, including Hoopla, Libby, Overdrive and Freegal, are still available. Any fines for overdue materials during the closing are being waived, and all holds are being extended until the library opens.
"We know this is an uncertain time, but we are proud to see the outpouring of kindness, support, patience and flexibility from our community," Henry said. "We are all in this together. Focus on taking care of yourself and your family; we'll take care of the city. And we'll all meet on the other side of this healthier, wiser, and ready to plan for Roswell's future."
For information about how the city is handling the pandemic and for updates on closings, visit roswellgov.com/coronavirus.