ROSWELL, Ga. — The pandemic-fueled recession has caused irreversible damage to many businesses across the country. But for those still standing in Roswell, consumer data and rethinking customer interactions are what might keep them alive.
"We can go in and track people's mobile devices," Branch said, adding that the data excludes the name of the owner. "But that allows us to see customer journey and consumer travel patterns to different venues, shopping centers, and downtown areas."
In 2019, Downtown Roswell was considered robust with over half a million visitors making 1.4 million visits, staying two hours on average. Most outside visitors came from Marietta, Alpharetta, Atlanta, Woodstock, and Cumming.
His trend data also showed the impact of coronavirus shutdowns and rebounds on local stores. Fashion retail, restaurants and bars, lodging, convenience stores, and gas stations took the hardest hit after infections swept across Georgia. Daily revenue at Roswell restaurants dropped more than 66 percent. Branch said, as of August 31, business is coming back, but remains down approximately 28 percent.
Branch called the current rebound significant, however Roswell is still not close to pre-COVID levels.
For Chef Mikiel Arnold, any uptick in consumer spending is welcome news.
"Currently, we're almost back to pre-COVID levels," Arnold said of his staffing numbers at The Freakin Incan.
Arnold also owns and operates the Peruvian restaurant on Alabama Road in Roswell. Arnold was forced to cut hours, lay off and rehire some employees as coronavirus cases fluctuated and restrictions on dining were put in place.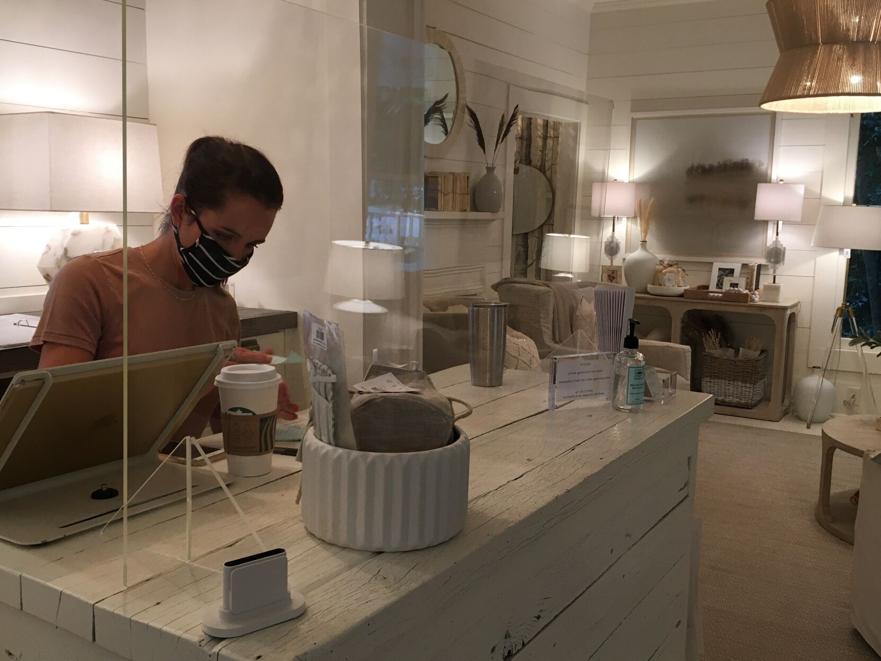 Business changed overnight for Chaz Easterly from Linen & Flax, an interior design shop on Canton Street. The store went from bustling with customers and new design consultations, to closed storefronts for two months.
"I was terrified when everything shutdown," said Easterly. "No one's ever gone through this. No one knew what to do."
Easterly said what's kept her home décor business afloat is pivoting to online retail.
"We had no idea what we were doing," she said. "We worked so hard to figure that out, and I'm so grateful. Because had we not had our ecommerce site, I'm not sure we would have sustained."
Easterly now uses social media to attract customers with styling demonstrations. She also uses her Instagram account to spotlight other local businesses and pray with those who are struggling.
Eric Sapoznik with Commercial Real Estate firm, WePartner, said he is working to ensure business owners and homebuyers can afford to stay in their space.
"We make sure they understand this isn't the end of everything," Sapoznik said. "There's still options out there to be able to get funding and be able to keep their businesses up and running."
He said everyone knew about the Paycheck Protection Program, but not everyone knew that companies like Google, Facebook, and Yelp were also giving out loans. To keep businesses thriving, WePartner also offered their tenants payment plans and half rents.
Sapoznik said WePartner keeps its financial assistance page open and updated. Those resources can be found by visiting wepartnerusa.com/covid-19. You can also find more business development information from Roswell Inc. at roswellinc.org.