ROSWELL, Ga. — Cadillac Jack, the longtime morning host of Kicks 101.5, has revealed his plans to host a new podcast five months after his termination from the radio station this summer.
He met with the Roswell Rotary Club at Roswell Area Park on Dec. 5 to discuss his career and plans "for the next 25 years."
Jack, a Milton resident, has worked at the radio station for nearly 26 years, coming on board when he was 19 years old. He started on a night shift, before switching to an afternoon slot and, ultimately, became the country morning host for Kicks 101.5 since 2006.
During that time, Jack said he's had some incredible moments and stories from listeners who he's helped in the past.
Radio, however, was all that he's known or done, Jack said. 
"To have the same job for your entire life, it really and truly is a part of your identity," Jack said. "Then to have that suddenly not a part of your life, you do go through periods of questioning yourself. There's depression." 
The change, however, has brought some positives into his life, Jack said.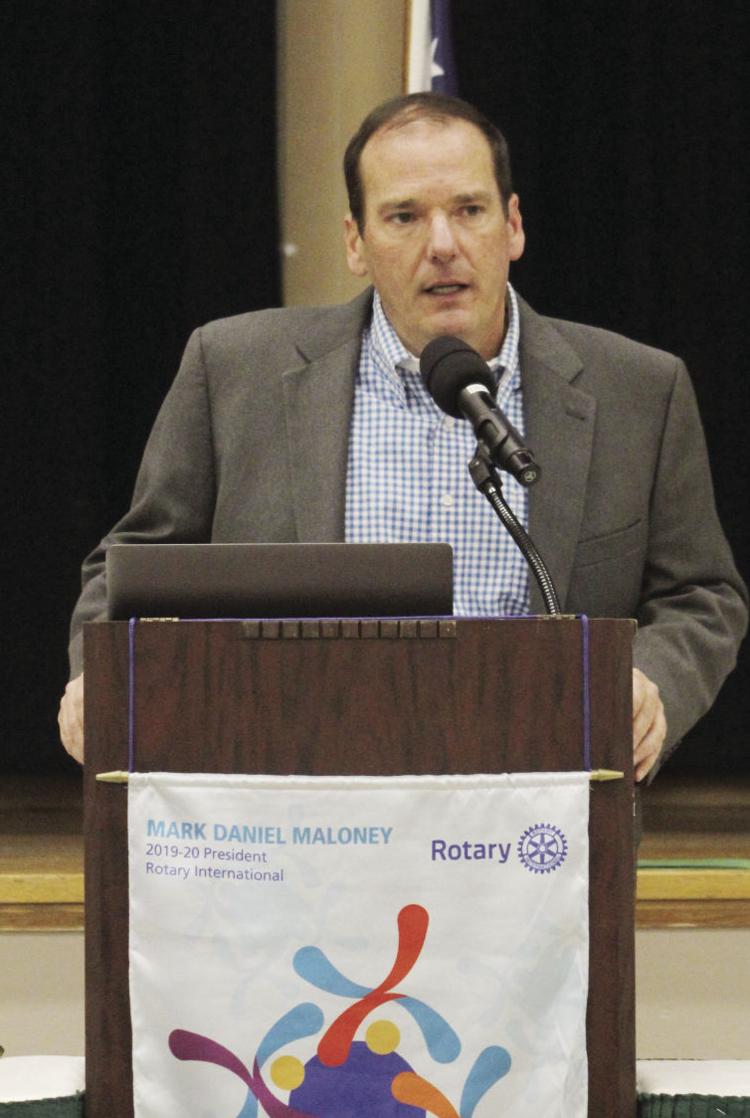 As a morning radio host, Jack would wake up at 3:30 a.m. And while he loved the work and came home around noon, he said he was often too tired and not mentally present to interact much with his family. 
Now, Jack said, he's had a chance to reconnect and strengthen his relationships. 
"My time off has allowed me to do things in the morning that I've never been able to do with my kids, because I was always at work," Jack said. "I was able, for the first time ever, in September, to do Donuts with Dad… It has been a wonderful time, but it's time for me to get back to work."
During his time off, Jack said he's been able to reflect on what he sees as the future of terrestrial radio: talk shows and podcasts. 
Jack said he's been presented with opportunities for both ventures during his career but at first resisted. It wasn't until he realized recently how much his wife listens to podcasts that he was ready to revisit the idea.
And, as a proud North Fulton resident, Jack said he wanted to remain local.
He chose to partner with Alpharetta-based Appen Media Group on Dec. 2 and cohost a lifestyle podcast with his wife. The podcast has yet to be named. 
The podcast's first episode is slated to premiere Tuesday, Jan. 7, 2020.
In the meantime, Jack challenged everyone to find ways to make each other's days better and to invest in local charities.
"When you wake up in the morning, you decide how you're going to make your day positive, but you also decide how — not can I — but how am I going to touch someone else's life, how am I going to make someone else's life better today," Jack said. "Beginning tomorrow morning, if you haven't done it already, start you day that way… I never started my day that way until July 25, 2019, and I'm a better person because of that." 
More information about Jack's new podcast will be released closer to its premiere at northfulton.com.