ALPHARETTA, Ga. — Development in Alpharetta's North Point District gained more momentum after city officials approved a set of variances to a 15-acre property along Davis Drive. 
At its regular meeting Nov. 11, the City Council approved requests from real estate firm Grover Swilley that will allow the property to be marketed for office and business development.
Davis Drive is a small roadway jutting off Mansell Road just south of Westside Parkway. It is surrounded primarily by restaurants on either side with Top Golf to the north. 
Just last year, the North Fulton Community Improvement District received a $2 million grant from the State Road and Tollway Authority for its plan to extend Davis Drive from its current terminus north to Westside Parkway near Sanctuary Parkway. The CID plan calls for modifying the existing four-lane to two lanes with a center turn lane and bike lanes running in each direction.
CID officials say the extension will improve connectivity to Mansell Road and Ga. 400.
The council approval provides variances to increase the allowable building height from the current 35 feet to 85 feet. City planning staff said the height allowance was consistent with surrounding parcel patterns approved for nearby Sanctuary Park. Another variance approved broadens the scope of businesses allowed at the site to include such things as a bakery, bank, day care center, and drug and grocery stores.
The council did take issue, however, with the applicant's request to allow two rows of parking along the frontage of the proposed Davis Drive extension. Some council members also said they were hesitant to grant variances on a property without first seeing a site plan.
Speaking on behalf of the application, B.J. Martin, senior manager at Pond & Co., said a site plan couldn't be offered because the property doesn't yet have a buyer or developer.  
Martin said the parking variance is being sought because a sewer line extends through the front of the property diagonally near the proposed roadway extension. Citing figures from the CID, Martin said relocating the sewer line could run as high as $400,000. A building cannot be located over the sewer line, he said.
"That sewer line dictates that you can't build anything on top of [it] except for landscaping and parking," Martin said. "That challenges us with some site plan options."
Councilwoman Karen Richard said she was perplexed by the landowner's proposal.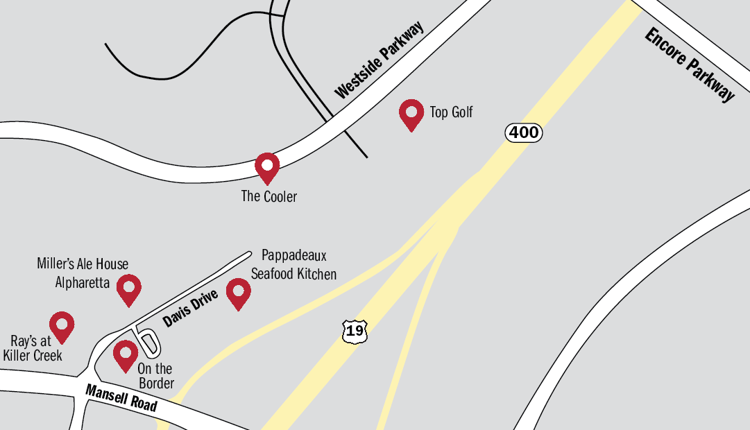 "I'm challenged by the lack of a site plan, the discussion about primary [and] secondary buildings, a parking deck/maybe no parking deck," she said. "It is a very vague environment that you're asking us to support."
Richard proposed granting the proposed variances with the exception of allowing two rows of parking on the street frontage.
"I'm not inclined to go there without any more specifics than what we currently have here right now," she said.
Richard's measure passed by a 5-2 vote, with City Council members John Hipes and Ben Burnett opposed.
In his dissent, Hipes said he couldn't support granting variances in a piecemeal fashion.
"I think the infirmities in the application remain," Hipes said. "I just think there's too many ill-defined variables."