ROSWELL, Ga. — For many students living in rural Honduras, it comes down to choosing between education or going hungry.
"Survival is what you're focused on every day," said Phil Dodson, executive director for Lunches for Learning. 
As they grow older and become stronger, children are often tasked with searching or working for food, he said.
"Kids start dropping out," Dodson said. "Of the kids who start kindergarten in Honduras, 30 percent of them will not make it to first grade. And another 30 percent drop out before second grade. And the numbers just decline."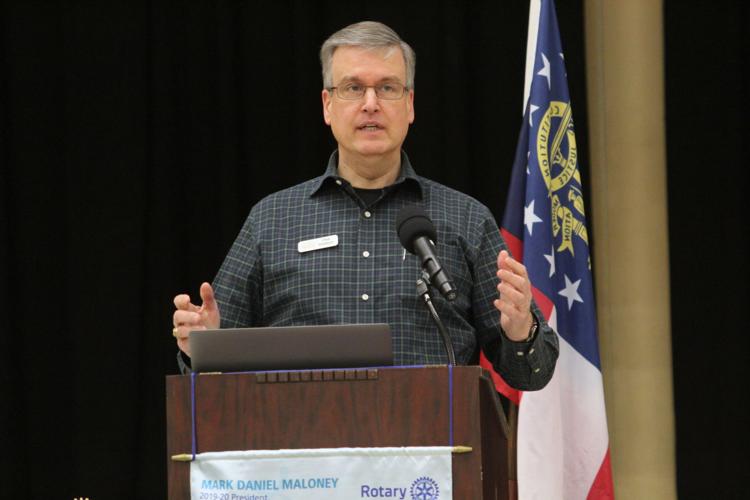 Lunches for Learning works to break the cycle of poverty in rural Honduras by providing healthy lunches to students so they can complete their education. Dodson joined others in the organization in a Jan. 23 talk at the Roswell Rotary Club meeting at Roswell Area Park.
Roswell Rotary Club itself is one of 40 sponsors for schools in Honduras through Lunches for Learning. The sponsorship provides each student with a free lunch each day for a year. Food is shipped to the schools to prepare. In some cases, Lunches for Learning helps build a basic kitchen for the school to prepare meals. 
For some students, that one lunch is a lifeline. It may be the only meal of the day and may make the difference of whether or not they go to school that day.
"We provide lunches in school, and that's it," Dodson said. "In this part of the world, kids drop out of school to go look for food."
That doesn't mean the lunches are a free handout, he added. Lunches for Learning has accountability at every stage to make sure the students who benefit focus on their education.
The addition of a guaranteed meal has transformed communities, he said. 
The meals provide proper nutrition and energy to the students, allowing them to focus in school for a better future, Dodson said. It becomes a source of pride for the community, with students and parents volunteering to staff the school kitchen. 
"They take so much pride in their community and their families," Dodson said. "They're so proud that these kids are able to remain in school." 
Lunches for Learning started in 2004 in Alabama by Ron Hicks when he saw the poverty first-hand during a visit to Central America. The organization has since expanded and is now based in Roswell. 
Over the past year, Lunches for Learning grew by five sponsored schools, and its staff is prepared to do the same again this year, Dodson said.