NORTH FULTON, Ga. — A few weeks ago, Melissa Gibson of Milton caught wind of the Front Steps Project taking place in Massachusetts in which a group of photographers took photos of families on the front steps of their home during the coronavirus pandemic. In lieu of payment, the families were asked to donate to a locate chartable organization.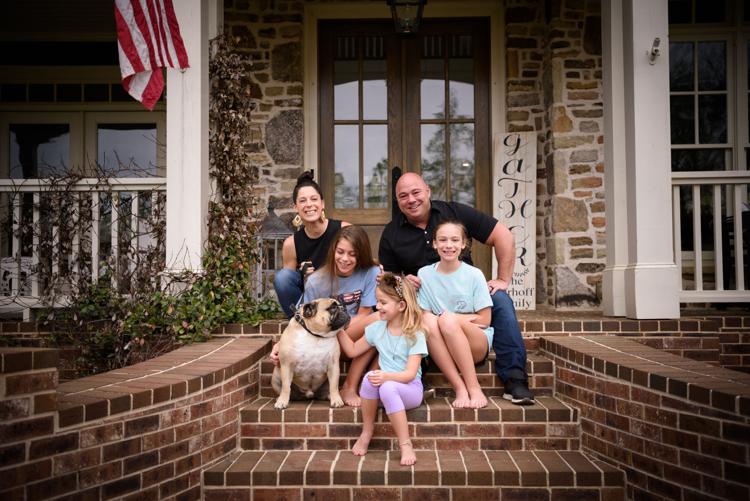 Gibson was inspired by the project and has brought it to North Fulton where it has been graciously received. Her initiative has allowed dozens of families to have a unique time in their life documented through photography while raising thousands for the Meals by Grace organization that continues to battle food insecurity during the pandemic.
"I thought it would be a good way to bring everybody together but still keep everybody safe at home," Gibson said.
Gibson has photographed more than 100 families, mostly in Milton, who have donated $8,700 to the Forsyth County-based organization.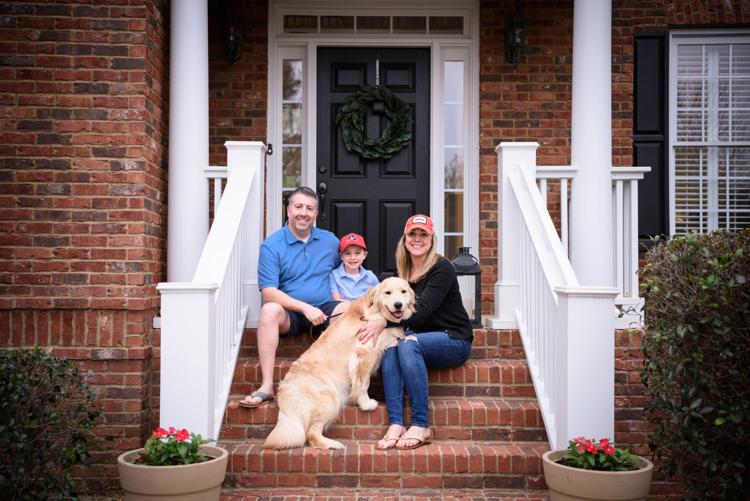 Gibson uses social distancing guidelines during the session. She contacts the families by phone when she is near, parks in the street and typically sets up her camera in the yard.
"I usually take a couple pictures and hop back in the car," she said. "It's really easy, and I don't even ring the doorbell. Then I send the image file [thorough email] within 24 hours, so it's a quick turnaround."
Gibson said she was not sure what kind of reception she'd get to the project, but any doubts were quickly erased after she proposed the idea on social media. Within 24 hours, she had reached her initial goal of raising $1,500.
"People have been very generous, and almost everyone has some connection to Meals by Grace," Gibson said. "The organization is making such a big difference with the little money they have."
Meals by Grace fights food insecurity in the north metro Atlanta area, and the issue has come into added focus with schools closing their doors.
It hits home for Gibson. She is a former second grade teacher who saw many of her students facing food insecurity.
As donations to the group rose because of the high interest in the project, Gibson brought along professional photographers Jen Oseid and Angie Browning. Even with the added help, Gibson was still photographing around 10 to 15 families a night.
The photos are not only keepsakes for the families, it is helping to bring together a community of neighbors. Gibson posts the photos to a Milton-specific Facebook group and said the response has been outstanding.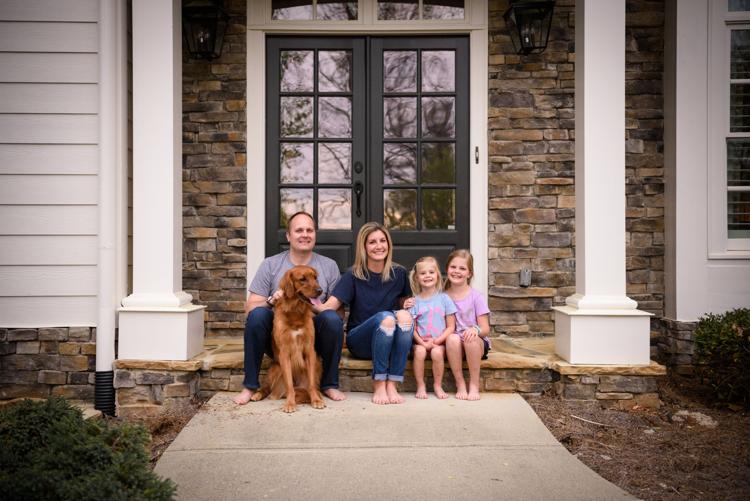 "They just love seeing each other on the page because they can't get out and see them in person anymore," she said. "It is fun to see all the different families. Even though I can't approach them, there have been so many people that I've thought, 'We could be friends.'"
Gibson planned to continue the project, but a shelter-in-place order enacted by the Fulton County Board of Commissioners March 31 has put an end to the initiative for now. But Gibson, and undoubtedly the families she photographed, are delighted with its outcome.
"I just wanted to be able to use what I've learned and my camera to help treat someone else and unite the community," she said. "It has been a treat."