ALPHARETTA, Ga. — Nature can be easy to forget while surrounded by the hubbub of everyday life in the suburbs, but a new gallery show and film screening hosted by the Alpharetta Arts Center showcases the importance and beauty of it. 
The Arts Center recently opened the new exhibit "Natural Expressions," which contains photographs of the natural world captured by local members of the Georgia Nature Photographers Association. The exhibit runs through March 6, with the opening reception on Saturday, Jan. 25 from 5-7 p.m. 
"In mid-2019, the GNPA approached Arts Alpharetta about doing a show this year, and since they have such stunning work to share with our community, it was an easy 'yes,'" said Arts Alpharetta board member Mike Buchanan. "The Alpharetta chapter of the Georgia Nature Photographers Association is part of the umbrella groups that benefit from Arts Alpharetta and City of Alpharetta grants."
The exhibit was organized by Lee Friedman and features finalists Susan Branham, Eli Marie Blanton, Allison Howell, Tom Simpson, Everett Sizemore, Lazlo Soti, Thomas Yackley and Bob Zell. 
The benefits of nature, according to Buchanan, are numerous.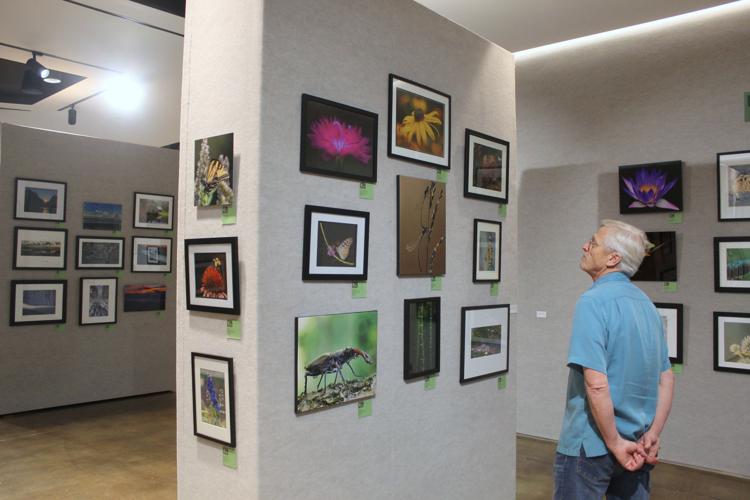 "Living life indoors and looking at screens has negative consequences for health, stress levels and creativity," he said. "Man's connection to nature is woven into our DNA, and we ignore that at our peril."
In conjunction with the exhibit, the Arts Center will show a screening of 2016 documentary "Nature Matters" on Monday, Jan. 27 from 7-8:30 p.m. The program includes a discussion with Director Barbara Ann Temple and Buchanan, who was a screenwriter for the film. 
The documentary follows 10 inner-city youths when they explore nature for the first time in their lives.
"['Nature Matters'] focused on the impact of nature on our lives and the consequences for the present generation that goes outside less than any ever," Buchanan said. "We thought the nature photography show would be a perfect setting for the film."
The screening is the first in a new series presented by Arts Alpharetta called Movie Monday. On the last Monday of each month this year, it will host a new film. The February film will feature "Saving Farmhouse," a documentary short focused on the history of Alpharetta and the site of the city's first non-Native American settlement in 1838. 
For more information about the exhibit and upcoming Arts Alpharetta events, visit artsalpharetta.org.