ALPHARETTA, Ga. — There was dancing, dinner and air of celebration Oct. 24 as some 450 members of the business community gathered at Alpharetta's Metropolitan Club for the seventh annual Best of North Atlanta Gala awards ceremony.
The event, hosted each year by Appen Media Group, recognizes the best businesses in North Atlanta as determined by readers. This year, more than 30,000 people cast ballots for their favorite business in any of 114 categories, from cosmetic surgery to auto service repair.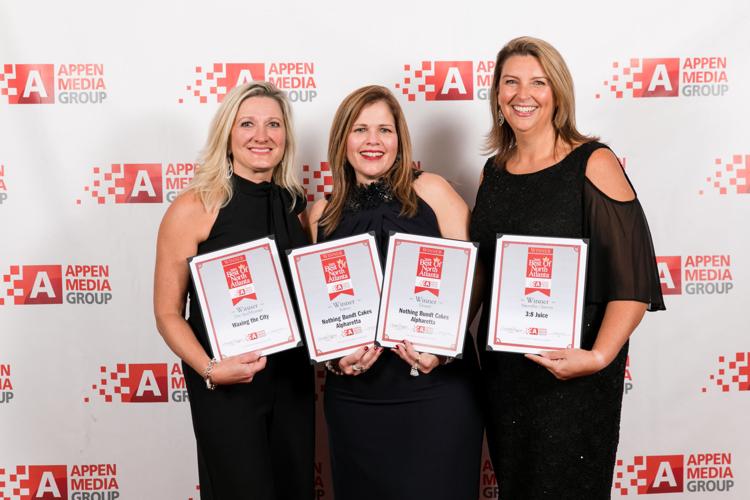 "We hold this gala every year in an effort to recognize the best businesses our communities have to offer as decided by our readers," said Appen Media Publisher Hans Appen. "And wow, our readers had a lot to say this year. We shattered the record for total number of voters with just over 30,000 people voting."
The reader engagement in the survey says a lot about the appreciation residents have for the high quality businesses they patronize, Appen said.
"It also says a lot about the enormous honor it is to receive one of these awards," he said. "It's a competitive contest, and winners should be proud of the recognition."
In addition to the businesses recognized as best and runner-up in each category, the gala honors two businesses in premier categories.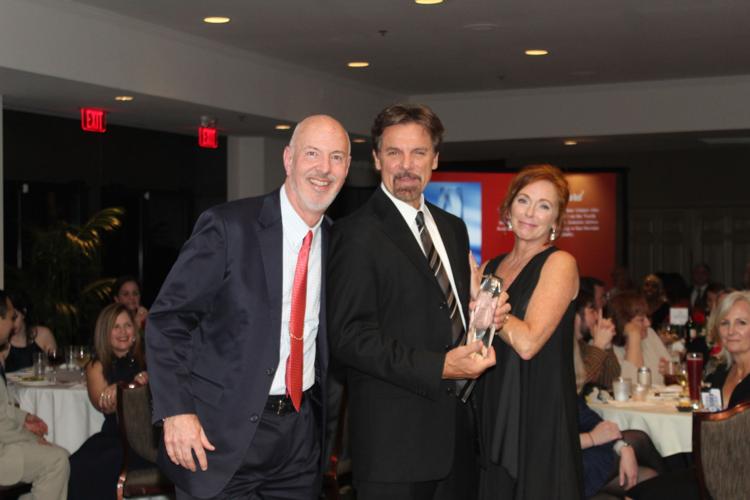 The Pillar Award is presented to the business voted as making the most positive impact on the community.
This year's award was presented to Ron and Terrie Altman of Alpharetta BurgerFi. 
The local franchise was honored for its popular family dining experience and its array of philanthropic efforts in the community. Those efforts include promoting local charities on its social media and championing fundraising efforts on their behalf.
"I'm humbled by this," Ron Altman said. "For us, the privilege of being in Alpharetta and serving this wonderful community of people who like our food is just a great blessing."
He said the most gratifying aspect is the ability to incorporate charitable campaigns as part of the business.
"We do what we love," she said. "We love serving the community, and I'm blown away to be recognized for that."
The other premier award, the One to Watch Award, honored Sherri Selman and Lisa Wilson, co-founders of NexSeason Transitions, a firm specializing in fully coordinating housing and care services for seniors.
"To be recognized in our second year of business is astounding," Selman said. "It just confirms the community response that what we are doing is a much needed service."
The night's ceremony announced individual winners in each of the categories, with certificates presented for "best" and "runner-up."
One recipient, Edna Blackman, 85, received the certificate for Best Senior Activity Center for Roswell Senior Center.
"It means a lot," Blackman said. "The award also means we appreciate the help we receive. For many seniors, this is their second home."
Kristen Lewkowitz received the award for Best Art Gallery/Retailer on behalf of the Johns Creek Arts Center. The nonprofit also received awards for children's lessons and children's parties.
"That's fantastic for us," she said. "We're a nonprofit, and the more people who can come to our facilities, the more people we can bring art to."
Name recognition was also important to Danielle Boglione, co-founder of The Maids cleaning service in Roswell, which was honored as runner-up in maid services.
"It helps to give peace of mind to people when we go inside their homes," she said. "There are single moms, working moms with a lot going on."
Following the awards ceremony, the gala concluded with a dance and social.
Appen said the entire staff pitched in to make the event a success.
"It took months to prepare, and everyone pitched in," he said. "We had some hiccups along the way, but I'm blessed to work with an amazing team, and I am proud of the end result."