ALPHARETTA, Ga. — Nearly three months into the new fiscal year, Alpharetta city officials spent Sept. 16 assessing how the city is faring under an ever-shifting economy.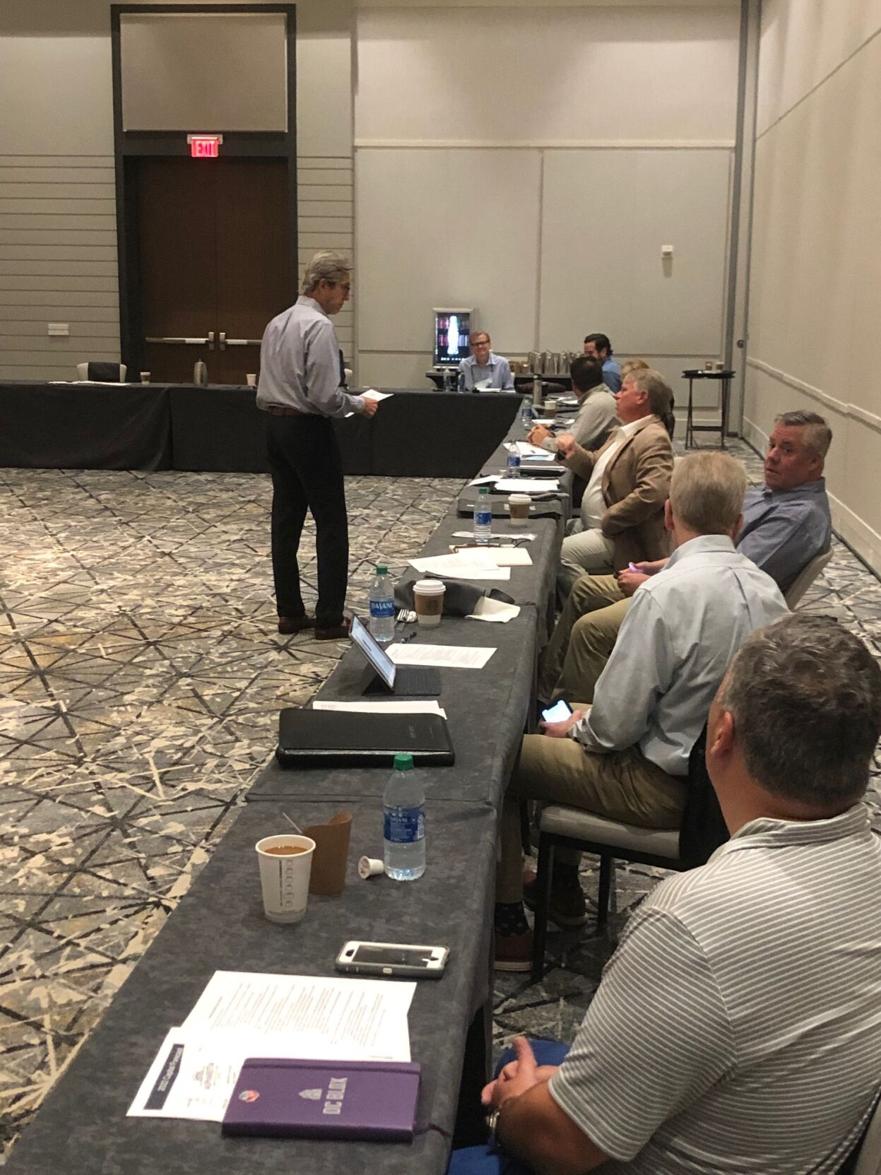 The city's $140 million budget, which went into effect July 1, has already shown some signs of wear and tear from estimates that were based on data from June when uncertainty ruled the economy.
As adopted, the 2021 budget calls for total spending of $140 million. About half — $72.2 million — is budgeted for the general fund which pays for the city's day-to-day operations.
While operation spending is scheduled to decrease by 2 percent from last year, Alpharetta Finance Director Tom Harris said this year's revenue is on track to match spending, but there is less of a margin for any surplus.
Speaking at a special City Council retreat at The Hotel at Avalon — a meeting that was not live streamed — Harris said he expects the city to collect slightly more in property taxes than originally estimated, but revenues from the local option sales tax and the hotel/motel tax are lagging because of the soured economy.
Under normal circumstances, Harris said, the city would have expected to bring in about $17.4 million through the county sales tax. That estimate was adjusted downward by about 20 percent to $13.5 million for this year. Sales tax collections are currently tracking at about 85 percent to this time last year, Harris said.
Further, the hotel/motel tax, which would normally be expected to add $7.5 million to city coffers, is taking a hit from COVID-19. Alpharetta is home to close to 30 hotels, and collections of room taxes are at about 40 percent of the rate prior to the pandemic, Harris said. The city had projected an overall collection of 75 percent of last year's rate.
Looking ahead to 2022, city officials have already begun slashing this year's budget to preserve as much money as possible so some surplus can carry over to help.
The city's recurring capital budget, which pays for maintaining roads and other major infrastructure, will continue at historic lows. This year, the budget was lowered to $189,000. Early estimates call for devoting $500,000 to the fund in 2022.
The city traditionally spends about $4.5 million to address recurring capital improvements because allowing roads and buildings to degrade can prove more costly in the long run.
Another $1 million has been culled from operation expenses for this year, the bulk of it coming out of Public Safety and Public Works.
That still leaves an anticipated deficit of about $650,000 the council will have to find to square things for next year.
Harris listed some initiatives the City Council could consider when the 2022 budget is being drafted in the early spring.
Among the primary suggestions are:
• Cutting $9,000 in city sponsorships for events like the farmers market, European Market and Brew Moon Fest.
• Cutting bank fees by $82,000 across three departments.
• Reduce funding by $70,000 for Tech Alpharetta and for holiday decorations.
• Eliminate holiday gift checks and employee appreciation days to save $60,000.
Deeper cuts could also be considered if the balance sheet continues to look bleak as next year's budget comes into focus. Other cost-saving might include eliminating positions and outreach services. Another suggestion would be to freeze vacancies as they arise. Right now, the city has seven vacant positions it has no plans to fill immediately. Another seven or so positions are expected to be vacated in the next year.
A third proposal outlined before the City Council would be to provide some sort of early retirement incentive, but Harris said such a measure would require a lot of upfront money for a long-term savings. Also, he said, it would be hard to determine a viable acceptance rate that could be used to project savings.