ALPHARETTA, Ga. — Alpharetta Rotary raised more than $107,000 for area charities in its first Donation Derby fundraiser held on Zoom and Facebook Live May 2.
The event was a tribute to local Rotarian and incoming Rotary District Gov. Kirk Driskell, who had been scheduled to attend a district conference at Jekyll Island on Derby Day this year. When the conference was canceled, local club members decided to honor Driskell with a fundraiser.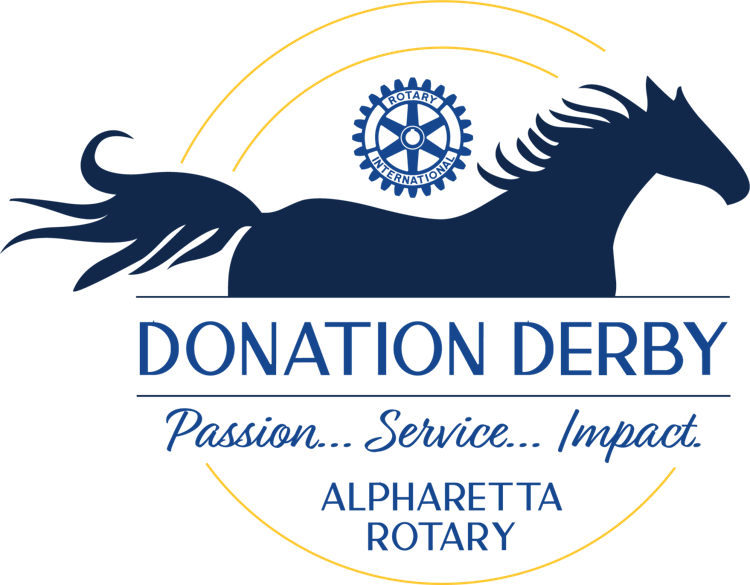 "He asked that if we were going to have a fundraiser, the proceeds should go to those who help others," said Rotarian John Hipes. "Kirk brought the altruism to the effort."
The "race" was held with 20 "horses" from a previous Kentucky Derby. Each gate represented an organization to benefit from the fundraiser. The goal was to raise $75,000.
The big winners, though, were local charities like Meals by Grace, Senior Services North Fulton, The Drake House, North Fulton Community Charities, COVID-19 Relief Fund and area food pantries.
Hipes said Alpharetta's biggest fundraiser of the year is the Mayor's Corporate Challenge 5K Race usually held at the end of summer. The race generally raises over $110,000 for charity, but it requires nine months of planning, Hipes said. The Derby delivered almost the same amount in just three weeks.
What more, he added, Rotarians did some initial planning, but it was area residents who pitched in with the donations.
"We put up a splash page and asked everyone to participate," he said. "It's a phenomenal thing, just phenomenal."