ALPHARETTA, Ga. — City officials are weighing the prospects of forming an Alpharetta Arts Commission whose purpose would be to promote the arts and culture in the city.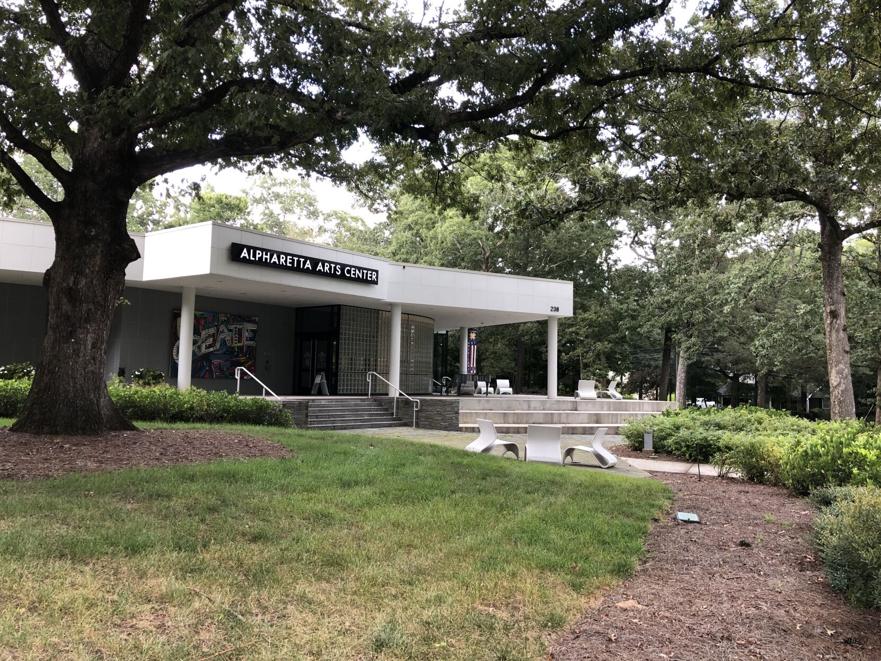 Draft plans call for a seven-member panel of volunteers, each appointed by a member of the City Council, and who have demonstrated interest, experience or education in arts or cultural activities.
The Commission would serve as the "eyes and ears" for the City Council in the local art community, said Morgan Rodgers, director of the Alpharetta Department of Parks, Recreation and Cultural Affairs.
Along with supporting art and cultural initiatives throughout the year the Cultural Arts Commission would advise the City Council on art acquisition, promote strategic arts planning and support local arts groups, like Arts Alpharetta.
"That's the closest thing we have to a commission right now is Arts Alpharetta," Rodgers said.
Arts Alpharetta does receive public funds on occasion when the city grants funding for a specific event or program, such as shows and receptions at the Alpharetta Arts Center. During the pandemic, the organization was granted funds to assemble take-home art projects for children.
"We granted them some funds so that the kids could stay safe and do things in the art world," Rodgers said.
But while Arts Alpharetta is an umbrella for all the fine arts disciplines operating in the city, it has no restrictions on its membership and no direct affiliation with government. An arts commission would be made up of people with qualifications in the arts, and its members would have direct ties to the City Council, Rodgers said.
"It's going to be very similar to the [Alpharetta] Recreation Commission," he said. "The Recreation Commission works so well on the recreation side of the house. We're just wanting that same thing for the cultural side."
He said an arts commission would have close ties to Arts Alpharetta the same way the Recreation Commission has ties with the Alpharetta Youth Baseball Association.
At a Sept. 8 workshop on the matter, Councilman Donald Mitchell said the more community input in the arts the better.
"I think this is a great thing," said Mitchell, who has campaigned for expanded arts programs during his near decade on the council. "We tried to get it done under the previous council, and there wasn't enough of a consensus."
Councilman Dan Merkel said an arts commission is a smart idea because it provides the city with expert guidance.
"I think it's smart to carve this out and give it its own committee that understands and has a foothold into what the arts community is about," Merkel said.
Those serving on existing Alpharetta boards or commissions, like the Design Review Board, could not serve on the arts commission simultaneously.
Mayor Jim Gilvin said also would support formation of an arts commission.
The item is expected to come up for formal consideration in the coming weeks.