ALPHARETTA, Ga. — Amid some dissent from residents, the Alpharetta City Council passed a modified emergency ordinance March 23 that identifies businesses subject to closures and operating restrictions.
The ordinance supersedes a measure passed a week earlier that dealt chiefly with municipal services and how city business was to be conducted. The revised document prohibits operation of certain food and drink establishments and other businesses where people are prone to gather in close proximity in groups of 10 or more.
Council members also unanimously approved a second ordinance Monday that calls for closing sites within its park system that could draw crowds larger than those recommended by health officials during the coronavirus pandemic. The closures include the Town Green, tennis and basketball courts, all restrooms and buildings, the dog park and ball fields.
Park trails, the Alpha Loop and the Big Creek Greenway remain open for public use.
City Attorney Sam Thomas said the state of emergency ordinance was revised to reflect Gov. Brian Kemp's announcement of two executive orders earlier in the day.
The orders incorporated into the Alpharetta ordinance apply to all businesses, profit or nonprofit, and all organizations.
The first order requires those with an increased risk of complications from COVID-19 to isolate, quarantine, or shelter in place.
The second executive order closes all bars and nightclubs, and bans all gatherings of 10 or more people unless they can maintain separation of 6 feet at all times. This includes closure of restaurants for in-person dining or consumption of alcohol on the premises. Take-out and delivery of food is allowed, however. Alcoholic beverages may be served in unopened containers for take-out, but it may not be delivered to sites off the premises.
All other Alpharetta businesses can remain open, providing they can ensure that for each and every gathering of 10 or more persons, at least 6 feet shall be maintained between every person.
Residents tuned in to the online meeting peppered council members with questions about which businesses would be forced to shut down.
Prompted by questions by the council and some residents, the city attorney tried to clarify, stating that a salon with a waiting room filled with 25 people would like be closed because it would not be able to maintain the social distancing required under the governor's order.
"If you can maintain that social distance, and you have one or two people, and everybody feels healthy and they trust who their dealing with, then they would be able to remain open," Thomas said.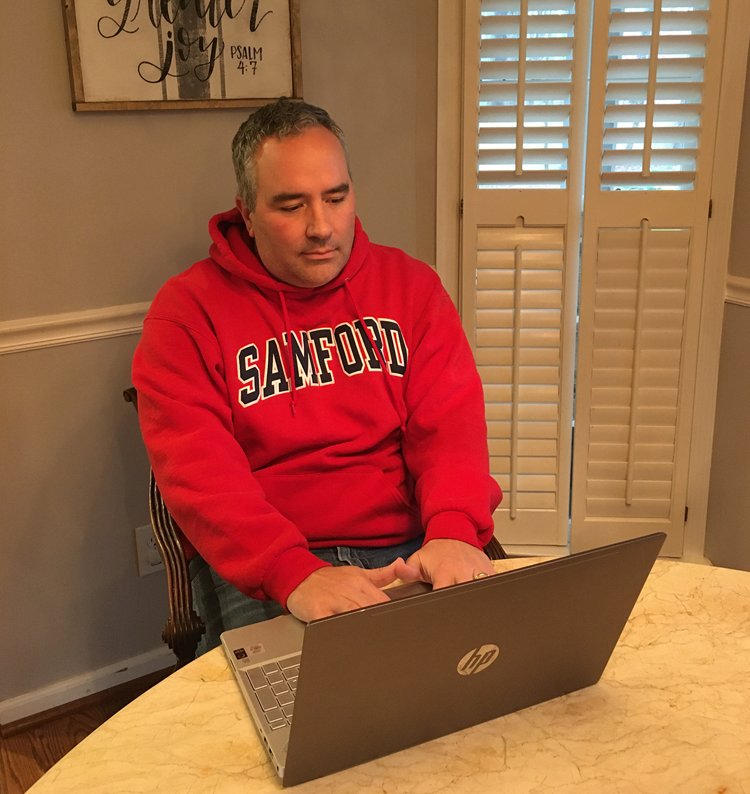 Other residents complained it is unfair for large big-box stores to remain open while many small shops and restaurants are required to close.
While all members of the council supported the measure, Councilman Jason Binder expressed some concern over its restrictive natue. He said he would like to explore other tacks in the future if they can be proven just as effective at protecting the public.
The city has the authority to enact stricter measures at a later date. It can also hone its definition of select businesses allowed to operate as long as they observe the governor's guidelines.
The council was equally supportive of extending restrictions on local park facilities.
However, it did draw some pushback.
Resident Troy Janda appealed to the council to keep certain spaces open, arguing that forcing children to remain at home can be detrimental to their physical and mental health. Janda said his son plays high school baseball and would like to keep his skills sharp during the pandemic.
"It would really be nice to have that one option available," he said.
Janda asked the council to consider the effect all the closures are having on citizens' individual freedoms.
But council members were unwavering. They cited an instance last Friday when the baskeball courts were padlocked to keep youths from gathering in large groups for a game of pickup. Later in the day, they said, a number of youths had scaled the fence to continue play.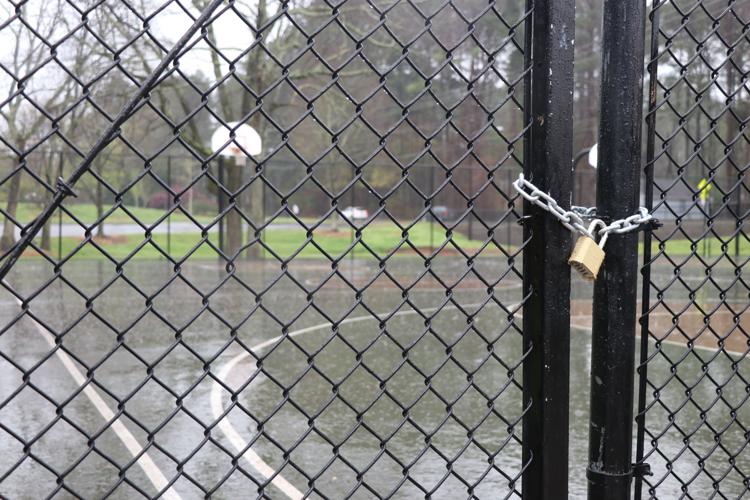 Resident Daniel McAlonan said he supported the measure.
"It's not a resolution that's popular, but I think it's one that's absolutely necessary for the health and safety of our citizens," he said.